Steve Iser has been online since he was 9 years old. Now he's 21 and makes money using social media sites like MySpace and Facebook as marketing tools to promote products.
I called Steve up to do an interview after I finished reading and listening to his Ready.Aim.Wired information product, which teaches how to use social marketing sites to drive leads, build a list and make sales. The book is solid and presents a system that I can actually see working in MySpace because it uses the same language and "model of interaction" as Steve calls it, to establish relationships.
Just like with email marketing or any form of online marketing, you have to build relationships in order to get a positive result and if you are using sites like MySpace to do so, then you have to use the same language and community behavior. Ready.Aim.Wired is a great introduction to how to execute this concept based on what Steve has done in the past.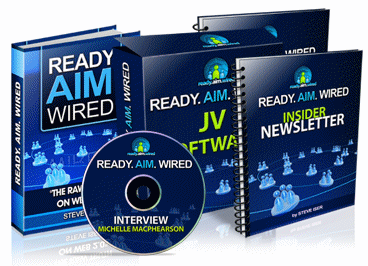 In the call I wanted Steve to break things done for us because I still didn't quite understand how his methods work. Steve explained things really well in this interview, so I expect after listening you will have a solid grasp of what it takes to successfully market using social networking sites. There's a lot more to it than just broadcasting messages to as many people as you can – spamming MySpace, not surprisingly, won't work.
Here is a breakdown of Steve talked about in the interview. I think you will enjoy the podcast, so make sure you slot in half an hour on your drive to work or when you go walking to have a listen.
Show Notes
How Steve first made money on the Internet
Why Steve entered into social media marketing
How to use MySpace as a direct response marketing tool
The importance of natural communication in a social networking site
Steve's model of interaction for attracting targeted friends (leads) from MySpace
Outsourcing your MySpace marketing
Facebook as a marketing tool
What Steve is currently working on
[ Download MP3 | iTunes | Soundcloud ]