Most internet marketing websites and blogs you come across these days preach the idea of being able to generate income online through websites and blogs. While owning your own web property is certainly a favorable situation, it doesn't have to be for you to profit from the resources already available on the internet.
Unfortunately, not many internet marketing bloggers or authors of website focus on "alternative" means to profit online because in my opinion, there is more money to be made recommending products and services that assist one in establishing a web property such as a blog, and then promoting it to get the traffic, which is needed to monetize or profit from.
Without getting too deeply involved with the reasons why most internet marketers do not tend to focus on other means to profit from the internet and how I personally feel about it, I want to discuss one specific way you can leverage what you already know and make money online from it.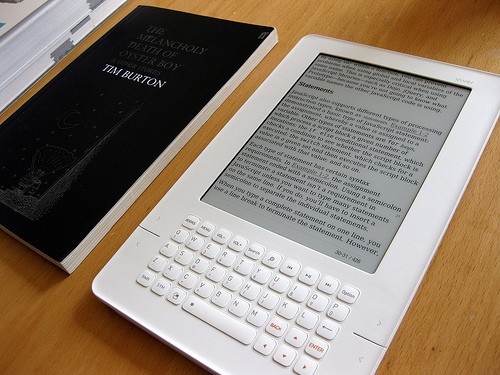 Everyone knows something, whether it is something from your profession, your education, passion or a field of personal interest. When you know something so well, or have deep knowledge of a particular topic, chances are high that there is a community out there that values what you know and is willing to pay for the information you can share.
So the question is – how can you reach your community and deliver the information they need (which you know) in a quick and cost effective manner without having to build your own website or blog?
Write An eBook
The answer is rather simple. Document what you know on paper and turn it into an eBook – a digital product that provides you with an endless supply of inventory, and is easy to deliver and update as new information on your topic emerges.
Before you stop reading this article, let me clarify that when I say to create an eBook, all I mean is to open a word processor like Microsoft Word and start typing what you know. Arrange it in sequence or chapters, much like a book reads. When done, simply convert it to a portable document format (PDF), get a neat cover created for $5 and start distributing it for sale.
I know it sounds simplistic, but it really is. The part that takes the most time is writing the eBook because writing simply takes time. No part of the process is difficult at all. If you can type, you can create an eBook. As a non techie and an author of over 20 successfully selling eBooks online, believe me when I say that.
Newer versions of Microsoft Office come with built-in capabilities to turn a word document to a PDF. This option can usually be found in the "File" – "Save As" menu. If your word processor doesn't have this, you can download a free PDF converter from download.com or use a tool like PDF995. Downloading is free, safe and instant, and you can convert your word document to a PDF document just as quickly after.
Once you have a PDF copy of the eBook, you are ready to distribute it for sale. But before that, get a nifty eBook cover developed quickly through any freelance websites. For a task like this I recommend checking out Fiverr. For $5, you can get a nice 2D or 3D eBook cover designed that is appealing and professional looking.
Distribute Your eBook
Now that you have your eBook and eBook cover files in hand, you are ready to distribute your eBook. There are many avenues online where you can do this. The three biggest and best that I will focus on are Google, Amazon and Barnes and Noble.
Each of these vendors offers a self publishing platform where you sign up for a free author account. Once approved, you upload your eBook and cover, wait for them to review and approve it, and start selling your eBook once live.
Selling doesn't mean you have to do anything, although you can actively promote your eBooks through various online and offline means. Once your eBook is live, it can be found by anyone searching these platforms for eBooks on your selected topic.
I like these platforms the most because of two main things. First, they have a global reach. For example, if approved in the US, Amazon also gives you the opportunity to sell your eBook in the UK, Australia and several other countries. Same goes with Google and Barnes.
The second thing I like is that these platforms often have affiliate programs, which allow anyone to promote your eBooks and earn a commission for each sale generated. For you, this means more sales automatically without much incremental effort on your part.
Concluding Thoughts
There you have it, a much quicker way to start profiting from the Internet. Once you have done this once successfully, the process is much easier to rinse and repeat. Like I said earlier, I have over 20 eBooks successfully selling online today. I also rinsed and repeated the process discussed in this article.
Although owning your own web property is nice, it is not necessary. Not everyone has the capability or interest to build a website or blog. I have consulted several lawyers, psychologists and other professionals who make high six figure salaries but simply don't have that appetite for website and blogs. I was still able to help them become successful published authors through this process. You can too!
Writing and selling eBooks online have been very lucrative for me. Even if you take away all the profitable niche websites that I own, and even my blog, the income generated by my eBooks is still significant enough, an amount that surpasses what many would call a full time living.
We all have at least one good eBook in us. Don't let anyone tell you otherwise. Get that eBook done today and start profiting online without owning your own website or blog.
Sunil
Photo courtesy of Andrew Mason