Before I begin – a warning, I expect that this post will be quite controversial, because, to my knowledge, this severe fault I have experienced with the internet marketing industry (and the most successful internet marketers within it) has not been addressed, yet!
Sales Technique Or Major Mistake?
The reason I am bringing it to light for discussion today is for two reasons – firstly, because public relations (relating with your audience and customers) is my area of expertise, and secondly, because I was on the receiving end of this particular fault not so long ago.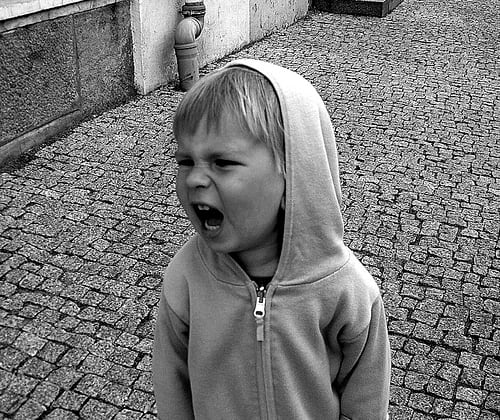 I am using this forum to address an issue that I believe will be the downfall of the most successful internet marketers in the world, and will stop others from even getting off the starting block. I am most certainly not trying to cloud the reputation of another internet marketer and therefore won't name him/her. While I can say that this particular internet marketer is currently one of the world's most high profiled, I am absolutely certain that he/she is not the only one making this mistake.
While I identify the behavior of this internet marketer as a mistake, the person in question would no doubt refer to it as a sales technique. Was it successful with me? No – in fact, the complete opposite. It completely turned me off. Let me explain why…
A Theory Of Human Motivation
Humans have very few basic needs, according to Abraham Maslow in his 1948 paper, "A theory of human motivation." The most fundamental needs are also the most obvious – the human race does not have much hope of survival without our physiological requirements being met – food, water, sleep, sex, excretion.
Following this category, we have our need for safety – health and wellbeing, financial and personal. And immediately after this human need, is the need of belonging and acceptance. That is, the need to love and be loved by others. The need of belonging is in fact a greater motivator than the need for self-esteem and self-confidence and even the need of self-actualization (achieving your purpose in life and reaching your full personal potential).
To Capitalize On The Need Of Belonging
Knowing this, that the drive to attain these needs is strong and will motivate human beings to action, internet marketers should therefore have a hint as to what will drive customers to buy from them.
The way I interpret this research is that making customers and clients feel special, important and valued will appeal to their intrinsic drive of belonging and therefore encourage them to buy from us. Most of the best businesses in the world, Disney for example, do this extraordinarily well and are therefore successful. They create raving fans who have a brilliant experience every single time and therefore go back, and refer to others.
In fact, why do so many of us go to health practitioners so often, including psychologists, beauticians, masseuses, etc? The answer is simple – because we are effectively paying these service providers to hear us in an increasingly noisy and busy world. We have their full attention and it feels good. We feel important and special. This motivates us to keep going back.
"Scare" Tactics Will Be The Downfall Of Successful Internet Marketers
So, what is the mistake of this internet marketer I am referring to? What did he/she fail to do? The answer is one you will no doubt recognize – instead of using a pull mechanism by making me feel special, he/she used a push mechanism that actually turned me completely off.
I was given a very short time frame to make a decision to do business with them, and part with well over $15,000 of my well-earned money. When I asked for more information, this internet marketer made specific judgements about my character and advised that he/she had already made the decision to not work with me, because I am not an "action taker."
So, do you imagine that this response made me feel special and valued, or like I do not belong and am not accepted? I expect that the internet marketer hoped that I may purchase out of fear of missing out, but in fact it made me feel like I had made a very lucky escape! And this was also the opinion of friends, family members and colleagues I told the story to later.
Misguided Sense Of Self Importance
Since when did internet marketers and entrepreneurs (and, yes, even celebrities) develop this disproportionate and misguided sense of self importance, when in fact the reason we set out in business in the first place is to serve our clients?
I believe that with the advent of social media and the connectedness it offers, consumers will turn away from those operators who exude these sorts of undesirable qualities, and instead choose to work with people who are affable and personable and make them feel valued, special and accepted. After all, who wants to spend their own hard earned money to make someone else feel even more important?
Treat Every Client As A VIP For Ultimate Success
So, how do you ensure you don't fall into this trap, that I believe will be the certain downfall of internet marketers and entrepreneurs?
Revert back to old fashioned customer service. It's simple – treat every client as a VIP. After all, if it weren't for them, you would not be able to meet your most fundamental needs of food and water!
Provide individualized service wherever possible. If you can't communicate with them all individually, then use some sort of forum, such as social media, to really connect.
Always provide more value than your clients expect. In other words, under-promise and over-deliver. This is the secret of so many successful business owners and entrepreneurs.
Be kind, authentic and empathetic – make exceptions to the rule. Remember, we are all here for the same purpose – to feel like we belong. Why deny someone that gift simply because you can? What would that achieve? What you give is ultimately what you receive.
I strongly believe that karma will ultimately ensure that the internet marketers who have their heart in the right place will be the ones who reap their rewards.
Kerry
Image courtesy of mdanys