When I got home from my travels I finally had some time to go through some of the DVDs and CDs that came in the mail from various purchases I had made.
I bought Traffic Secrets 2.0 from John Reese when he released it mid last year and Frank Kern was nice (smart) enough to throw in a couple of bonus DVDs to the first group of buyers, and I was one of them.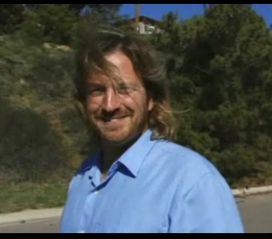 I'm a fan of Frank Kern simply because he's a good entertainer in his videos and obviously he's great at selling through email when it comes to Internet marketing products, but to be honest I've never been blown away by his marketing advice. That being said, I've never seen much of his work outside of his free videos, so I really need to spend more time with the surfer dude slash internet marketer.
With Traffic Secrets Frank threw in two DVD presentations. One of his very early Mass Control presentations and another on Core Influence, which I thought was the better of the two and the one I want to talk about now.
What Is Core Influence?
I'm not going to reveal the whole DVD presentation to you in this article, but there is one really powerful idea that Frank talked about that I'd like to explore. It's not something specifically new to business, but it was presented in that special Frank Kern style (swearing included) and is relevant to anyone selling online, particularly those of us selling with email and blogs.
If you're on Frank's email list then you probably get his very short, very relaxed emails, often only several lines long, which I have no doubt generate thousands of dollars in affiliate sales. I HATE that Frank can send such short emails and make such good money, but he's done a great job building a persona and relationships with his subscribers, so he can get away with it. That in itself is a good reason to listen to the guy.
Core Influence is Frank's explanation for how to truly connect with your constituents – your customers and potential customers. It's about understanding their needs and wants and the emotions driving their decision making process.
Frank did a great job demonstrating that it's not the money that people specifically want when they enter the internet marketing and business world, but the freedom that the money can create. That's the same message you will hear from a lot of leaders in the entrepreneur space – I've said it myself – and it's pretty much an elaboration of this common phrase, "It's not about the destination, it's the journey that matters".
We are all very goal orientated, but as Frank explained so well, we derive satisfaction from the experiences we go through in order to achieve something, rather than actually getting the result itself. That's why it's often so anticlimactic when you finally get the result you want and why you quickly look for the next mountain to climb so you have a new destination.
This is part of the core persona of all of us who are striving to make money online. We all want freedoms and we all want to enjoy new experiences that come while chasing that freedom and that money can grant us.
Two Exercises To Find Core Motivations
Frank suggested two exercises in order to find what is the core motivation of your audience so you can best deliver what they want and on the flip side, find what your own core persona is so you are coming from a place of authenticity, and my favorite word, congruency.
You must be congruent with your motivation for doing something – for selling something to your customers – in order to truly connect with them. Once you get congruency of purpose and you know what you want, then you can find the type of customer and determine the type of relationship you want to have with them.
But it even goes deeper than that.
(An aside: While watching Frank talk about congruency it triggered a reminder of an article I wrote to this blog a long time ago, back in November 2005. It's called – Personal Congruency… At 21? How To Be Confident At Any Age – and is worth a read if you are still trying to figure out your place in the world.)
Frank's first exercise was to list your "ideal AVERAGE day". He explained how he did this and how it influenced some changes to his business. The idea is to figure out what you want to experience each day and who you want to share those experiences with, and not simply focus on things you want to own.
This is not a new idea, and while I appreciated Frank's take on the subject, I did feel a sense of "I've heard this before" as I listened to him explain the concept. Frank was quick to joke that it sounds like some very "new-agey" thing to do, and I agree, you often get this sort of advice from personal development manuals, but it's worth doing (I still remember John Reese's "brain dump" technique and how powerful it can be – you would have to be in internet marketing a while to remember that one though!).
What I thought was special, was what came next.
Frank's second exercise, as he noted, is what most people don't do. You might plan YOUR day and figure out what YOU want, but do you do the same for your customers?
Frank's strategy is to take the exact same exercise and step into the shoes of your customer. Figure out what they want to change in their lives and map out what they want their ideal average day to contain. This helps to determine what they want to change in their lives and importantly, helps you to "feel" the emotions they are going through so you can better connect with them.
The outcome you are looking for according to Frank, is a congruent connection between what you want in your life and what your customers want, and your business acts as the facilitator between the two. When you come from a place of congruency and you connect deeply with the emotional drives of your customers, then you have "core influence", which from a business standpoint means you can make a lot of sales simply by asking if people want more from you.
You Are Probably Doing This Wrong
Nearly all of the bloggers and email marketers who are not enjoying huge success despite having access to an audience, are failing because of a lack of connection and understanding of their market.
So many people go out and try to sell something to their readers by forcing a hard sell, focusing energy on the wrong things, pitching benefits they "think" their audience wants and blindly copying what other people do hoping that it will work for their market too.
The beautiful thing about truly understanding the people you are trying to serve is that you can effortlessly communicate with them as a real human being, teach them, tell stories and hit all the crucial elements because you intimately know what they want. Why? Because you want what they want and it's easy to give people want they want when you have worked to bring it into your own life.
The simple lesson hear is to spend more time learning about your audience. Understand where they are coming from, what they most want to experience in their lives and then when you communicate with them and teach them, use these insights to foster a stronger relationship and deliver more value. This will help your customers and help you.
I recommend you check out Frank's stuff on Core Influence. You should have a chance in February when he opens up Mass Control 2.0, which I'm considering purchasing myself (see how effective a marketing tool giving away a few free DVDs can be).
Yaro Starak
Influencing