About four years ago I partnered with Gideon Shalwick to create ten free videos to teach one thing – How To Set Up A Blog.
The videos were deliberately focused on beginners, people who wanted to follow the steps presented in a video to learn how to do each task necessary to create a fully functional, optimized and beautiful blog.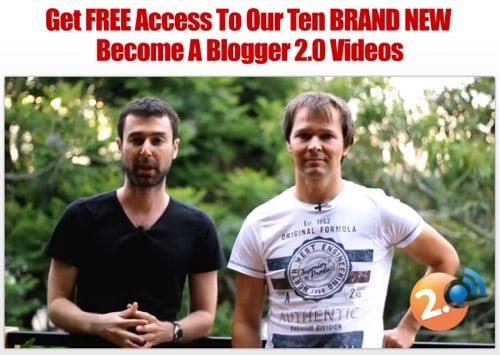 Over the years the world of blogging has changed. WordPress, the blog platform we use and teach in our videos, has updated many times. Tools change, layouts change, even what makes a good blog changes. All this means our videos became somewhat out of date.
Today I am proud to announce that we have a completely revamped our ten training videos, which you can access right now for free. You only need to opt-in to our Become A Blogger 2.0 Email Newsletter, confirm your subscription, then we will send you a login to access the videos.
You can begin the sign-up process right here –
Brand New Become A Blogger 2.0 Videos
When you watch these videos you will notice someone new is presenting. His name is Leslie Samuel, the same Leslie who has a column here on EJ and has been a long time online friend and student of my programs.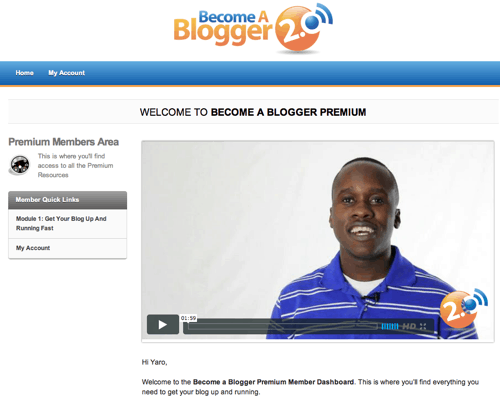 Leslie is, to say the least, quite brilliant. He also possesses something that I have to admit I am a bit jealous of – a ridiculous amount of enthusiasm.
Leslie is our new partner in Become A Blogger 2.0, and the primary teacher. He's perfect for this job because he has the exact skills needed.
Leslie is a university lecturer by trade, so a very qualified teacher. He is absolutely brilliant at teaching through video (he learned a lot from Gideon's video training) and he knows how to set up successful blogs (he has studied all my stuff, and owns several successful blogs, including one on Biology – so he's made money in some non-marketing niches).
I can honestly say, Leslie has done a better job at the new Become A Blogger 2.0 videos than I could do, and I feel very lucky to have him on our team.
You don't have to take my word for it of course, just take a look at the ten free videos he created to update and replace the ones we made all those years ago.
What Will You Learn?
The ten free videos will teach you every process, using step-by-step presentations, to show you exactly what you need to do to set up your own blog, including the following topics –
Why You Should Use WordPress
How To Get Your Own Domain Name
How To Get A Web Host
How To Install WordPress
How To Upload Files
Where To Find A Good WordPress Theme
How To Install WordPress Plugins
How To Create Your First Blog Posts And Pages
What Is RSS And Why Do You Need It
How To Use Feedburner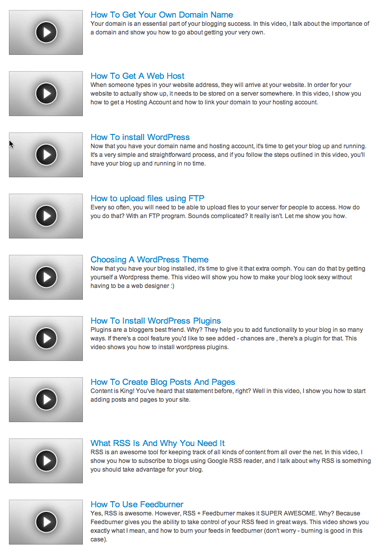 You can access all of these videos after you opt-in here –
Brand New Become A Blogger 2.0 Videos
On that page you will see a brief welcome video first from me and Gideon, with a cameo from Leslie, inviting you to sign up for the videos by entering your name and email. Once you do this, we will send you a confirmation email where you will have to click a link, then you will be sent your login details to access the videos.
Please leave comments to let Leslie, Gideon and myself know what you think of the new updated videos, and feel free to link to any new blogs you set up after following the videos.
Yaro Starak
Blog Trainer