I was really thrilled with how my previous article, Have Internet Marketers Lost The Plot was received. It was controversial, but I was pleased to discover my suspicion was correct – new Internet marketers and the customers and consumers of high profile and established Internet marketers want more!
And that is going to be the sentiment behind this blog post too. I believe that many high profile Internet marketers are resting on their laurels, having experienced success once or twice.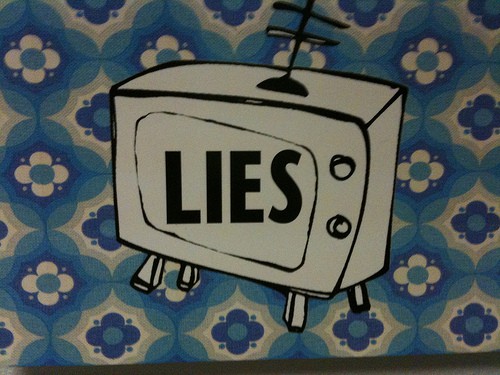 Yes, be warned – this post is controversial, but I think the EJ audience deserves to know the truth, plus gather some hints on how they can avoid the potholes the globe's better known Internet marketers are falling into.
The Past – What Used To Work
I'll never betray or deceive you my friend but…
If you show me the cash
Then I will take it
If you tell me to cry
Then I will fake it
If you give me a hand
Then I will shake it
You'll do anything for money…
(Michael Jackson – Money)
OK, so back in the day when Internet marketing was new, it was much easier to make money online. Why? Because anything novel is going to be attractive. A few savvy marketers exploded onto the blogging scene, offering to show others how to make a small fortune. They promised that you, too, can become rich.
It's very easy, just enter your credit card number here please…
Were they successful? Absolutely! The people who wanted to learn how to also make money online were the very same ones lining the pockets of those few savvy Internet marketers. Did these Internet marketers care very much about helping to make their followers/customers rich too? Usually not – as long as they could do a good job convincing the world they did!
Why Won't That Strategy Work Anymore?
Well, we aren't as gullible anymore. We have heard it all before. We have also heard too many stories of con-men, con-women, and encountered plenty of sharks. We have been promised the world and been disappointed. We have heard and followed conflicting advice, and become disillusioned along the way.
Sure, if it's really that easy, why aren't we all sitting on a yacht somewhere in the Caribbean? We could probably count on one or two hands the number of people we know of who have made some money via Internet marketing (less we actually know personally).
On the other hand, we could fill a football stadium with the number of disappointed people who have handed over their hard-earned money to someone with a big smile and a bigger bag full of empty promises on the other side of the world. Were their expectations met? Not often. Are they now rich too? Not at all.
So, we are now cynical. We don't know who to trust anymore. We are reluctant to take any free information because it's only a matter of time before we are asked for our credit card details. We are bombarded with sales talk from a wide range of different personalities – as Michael Jackson attested in his song "Money" – watch those with biggest smiles, because they are the back-stabbers!
To avoid making the wrong choice, we don't make a choice at all. In fact, we don't even feel like opening these marketing emails anymore and are happy to pop them straight into our junk mail.
Parallel With The Advertising Industry
In fact, this is exactly what started to happen with the advertising industry around the globe. As technology evolved, we were hit with advertisements from all angles. Radio was invented, then we got radio ads. Television was invented, before you knew it, we are forced to sit through around 20 minutes of advertisements for an hour program. Print ads, billboards, banner advertising online, pop-up ads, ads in our letter box, on our mobile phone, in our email box – we are now being sold to almost every minute we are awake.
The result of this utter bombardment is that we are becoming immune to it all. We block it out. So advertisers have had to become more creative in order to win attention, let alone sales. This is how advertising has evolved:
It mustn't waste our precious time (of which we have less and less every day). The message is fast and clear.
It is more creative and different – in both its design and delivery. We will take notice of the unexpected.
It is more authentic and has lost the B-S. We are not stupid, so don't make us feel that way. Give us the facts and let us make an informed choice.
Public relations over advertising – don't sell us something, inform us. If we trust you as the industry expert, we will buy from you.
What Internet Marketers Must Learn From The Advertising Industry
Those Internet marketers who are going to survive and make money in the new era need to adapt quickly. I would suggest they follow the strategy the advertising industry has been forced to adopt:
People are increasingly time poor and don't have time to read and digest mountains of your marketing collateral. We are not interested in scrolling down for 15 minutes to read your long ad sales copy. Get to the point please. What are you selling, what's in it for me and how much is it going to set me back? I don't care about your sales hype and 10,000 testimonials. Sorry!
Be different to stand out. Sure, you are all the same and we have had enough of the same old hypey-sales spiel. What is your point of difference? And what is interesting about your product/s and how you are selling them to me?
Be authentic! Tell it like it is! Don't lie to me and treat me like a fool. Don't tell me you care and then forget about me when I don't hand over my credit card details just after I have met you. Build a genuine relationship with me first.
And finally, public relations over advertising any day – don't just sell to me, inform me. If I trust you, get to know you, like you, I will buy from you in my own time.
Kerry
Image courtesy of renaissancechambara.