Hello again dear reader, I've been out of the Entrepreneurs Journey loop for a few weeks now and would you believe, it doesn't matter at all!
Yaro posted a great article on the exact topic I was contemplating for my next article as I sat in silent meditation for 10 days… I wasn't supposed to be thinking about my next article, I was suppose to be emptying my mind of all thoughts, but it kept sneaking in.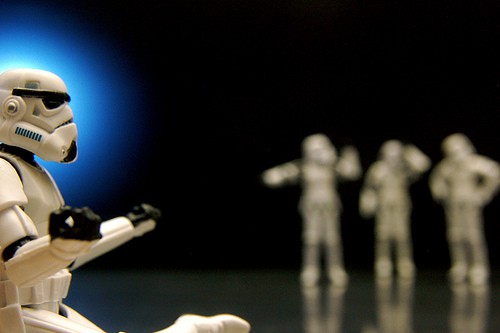 Anyway – seriously, I truly was contemplating the differences that make people either succeed or fail in their online business or any area of life for that matter. All the while I was contemplating this, I was acutely aware that the things that ensure success and some of what I was doing were NOT the same things : /
I actually began formulating this post in my mind whilst I was reading Mark Anastasi's new book, "The Laptop Millionaire" and writing the review for it.
I noticed certain patterns that kept showing up in the people who had taken his information and become successful after implementing it. I was also acutely aware that I was not following those same success patterns.
Here are the elements I picked up from reading Mark's book and hearing the stories of the people who had become successful online entrepreneurs using his techniques.
Element Of Success No.1
You need to be in a position where you are either at rock bottom or you feel you have no other options and absolutely HAVE to make it work.
As I read Mark's personal story of how he came to be a successful online entrepreneur and compared it with some of the other success stories in his book, I noticed a common thread in that many of the people involved had either hit rock bottom or felt absolutely sure they had no other options but to do whatever it took to make their online venture succeed.
How Hitting Rock Bottom Creates A Solid Foundation
Mark was penniless, deeply in debt, depressed almost to the point of suicide and living in a derelict building with other homeless people when he resolved to do whatever it took to turn his life around. He had nothing to lose and everything to gain. Failure wasn't an option simply because he couldn't get any lower than he already felt he was in life.
His absolute certainty and steely resolve to turn his life around is the first ingredient that precedes success. Twenty eight days after making that pact with himself, Mark launched his first online business that would generate $10,000 a month in revenue.
Several of the people who share their success stories in Mark's book were in similar difficult life circumstances, which gave them the intense desire and lasting motivation to do whatever it took to be successful online. These included, Rory, who had been unemployed for a number of years and had a new baby girl to care for, Jem, a businessman who had gone broke in the recession and was left with 400,000 pounds in debt, and Corinna, who had been made redundant and her unemployment benefits were about to run out and place her in serious jeopardy of being unable to pay for food and shelter.
As you can see, all these people shared the same vital ingredient that ensures success – they were in such a tight spot, they felt they had nowhere else to go and they resolved to do whatever it took to make their online venture work. Mostly, this comes down to an unshakeable commitment to themselves and their project so that nothing else has a chance to get in the way of their success.
Element Of Success No.2
So, what if you're not destitute, homeless, massively in debt and the wolf is not at your door? Is there another element that ensures success if you're not at rock bottom?
Yes, and Yaro spoke about it in his article, so I'll try not to repeat things here. It's mindset… and if you've read my other articles, you'll know I love this topic more than anything.
Mindset was another element needed for success that I noticed kept showing up in other people's stories Mark shared in his book. Several of Mark's students who had gone on to build successful online business were already successful in their areas of work. They had the right mindset in place to maintain the discipline and motivation to apply what Mark taught them and do the follow through work until the project became successful.
Joey Bushnell was already a successful insurance broker when he began his online business that eventually allowed him to quit his job. Paul Mahoney was a well paid executive in a large corporation in Ireland when he attended one of Mark's seminars, he implemented what he learned and made $50,000 in seven months of setting up his online business. Sarah Staar owned her own video production company when she began her online business venture that makes her $3,500 passive income per month.
So you see, you don't have to wait until you're at rock bottom to succeed, you can be doing just fine in life and still create a successful online business. The distinction that needs to be made here is that these people already had the right mindset for success though.
The 3 Character Traits That Ensure Success
Both groups of people I've spoken about shared certain traits that made them successful in their online ventures. They were all disciplined, motivated, and committed to accomplishing what they set out to do. Also worth mentioning is that they educated themselves in what was needed to become successful online, applied it and really worked at it.  
The first group became disciplined, motivated and committed to do the work due to their difficult life situations, the second group had already trained themselves to be disciplined, motivated and committed to do the work, so they didn't need life to to take them to the edge in order to succeed.
Am I A Failure?
If I've not been successful with my online business so far, it's because I haven't had the lasting discipline, motivation and commitment to do whatever it takes. Does that mean I'm a total failure in general if I'm not succeeding in an area of life I've said I want to be successful in?
No, of course not. It just means you have other things you value more highly right now more than being successful in your online business. Take me for example, I haven't exercised the discipline, motivation and commitment to succeed in the project I began after reading and reviewing Mark's book.
I said in my review of Mark's book that unless you were going to implement what you learned immediately, or at least in the next 24 hours, there wasn't much point wasting your time or energy on reading the book. As it turned out, I still haven't finished implementing what I leaned from Mark! I got started for sure, I interviewed four experts to create a product… and I'm still in the editing stages weeks later… So as you can see, I'm a total failure in this online business venture.
You Are Already Successful – Find Out How
But I have been successful in another area of life where I have incredible discipline, motivation and commitment to succeed, and this area where I am successful is one of my top values in life.
Earlier I mentioned I spent 10 days in silent meditation and that mindset is one of my all time favorite topics to learn about and write about. At the meditation center, I would wake at 4:20 am along with all the other students and sit in still, silent meditation until 9pm in the evening. We had breaks during the day of an hour and a half for breakfast, two hours for lunch and dinner, but the rest of the time was spent meditating.
Since leaving the meditation center, I've resolved to wake at 4:30 every morning and sit in silent and still meditation for an hour, followed by 20 minutes of qi gong, and my goal is to add an hour and a half of ashtanga yoga to that every other day, plus I spend an hour meditating in the evenings. As you can see, this shows where I already have significant discipline, motivation and commitment in an area of my life that's really important to me.
Do This Exercise To Find Your Bliss
However, I have lacked discipline, motivation and commitment in my online project I started after reading Mark's book. Here's how I'm turning this around and how you can too: by acknowledging where I already have the same level of discipline, motivation and commitment needed for success, I am able to get my myself off the treadmill of self doubt that says I don't have those three essential characteristics needed for success. Then I focus on all the areas where I have these characteristics on a daily basis and gradually begin to integrate them into other projects I want to succeed at, like my online project.
I strongly recommend that you look at your own life and find out where you already have incredible discipline, motivation and commitment. Too often, when we read about how to succeed or fail in life, then we get depressed or beat up on ourselves because we don't think we're being who we need to be to succeed.
The beauty in this exercise is that when you look closely at your life and find out where you already are highly motivated, disciplined and committed, then you can see what it is you value higher than other things in life. Then you KNOW what you bliss is in order to be able to "FOLLOW YOUR BLISS."
Sometimes Pain Is Bliss
BTW, I love the above quote from Joseph Campbell that Yaro referenced in his recent article. I also referenced it in my book.
Joseph had more to say on this topic than he is often credited for in that quote. He also said…
If following your bliss is just fun and excitement, then you're on the wrong path. Sometimes pain is bliss.
What I believe he is saying is that even if you do find the thing that makes your heart sing and you devote your life to mastering it, there is always going to be painful and challenging times on the path to success. In fact, success is dull, boring and empty unless we've been incredibly challenged and found our inner strength and wisdom to overcome those challenges along the way.
The Next Step
Now, just briefly, back to me failing with my online venture… just because I'm busy doing all that zen stuff doesn't mean I've let myself off the hook! In fact, it's quite the opposite. One of the reasons I'm doing all that mediation, qi gong and yoga is to work on my mindset so that I can change my behavior and integrate that same level of discipline into my business.
I've been back from the retreat center for a week and along with the other projects and work I do, I've been following through on the tasks needed to complete the creation stage of my online project. After that it will need a lot of follow through in testing various marketing strategies.
So dear reader, I'll report back to you in my next article to tell you how I've gone with this project. I'll also report back on how successful I've been at integrating discipline, motivation and commitment into my business from a different area in my life where I already have those traits. I hope you join me in the exercise and I'd love to hear what you've found are your highest values where you are already disciplined, motivated and committed.
Neroli
Photo courtesy of JD Hancock