I'm happy to announce that we have just opened up access to the first video in a three-part brand new video series on how to make money with blogs, without the complicated geek talk.
This series is part of the opening celebration for Become A Blogger 2.0. Yee-hah!
Leslie Samuel, the new addition to the team with Gideon Shalwick and I, have put together a series of video trainings to take you through some of the most critical concepts you need to know about if you are ever to make money with a blog.
This is a proven system that we have already taken over 3,000 paying members through over the last few years. We have some great success stories from our previous members, and in particular one amazing case study will be featured later in the week in video two.
Now it's time for you to watch the first video by entering your name and email on this page –
Become A Blogger 2.0 Video One: 3 Deadly Mistakes New Bloggers Make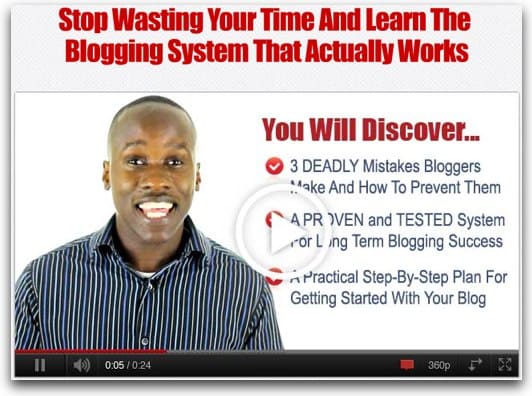 Enjoy the first video and please be sure to tweet and facebook like it after you watch it so your friends can watch it too.
Look out for the next video coming later in the week, and the course opening for a limited time next week.
Yaro and on behalf of Gideon and Leslie
Become A Blogger 2.0