Mitch Wilson was one of the very first students of my blog coaching programs. He was also one of the most proactive, attending nearly every live coaching call I did.
Mitch followed the system and took it to a whole new level, building a massive sports blog that is now in the top 1% of websites online – and that's what Google told him, he's not making it up just to sound good.
He's generating over a million dollars a year, and has 30+ people working on the business, which all started with just him and one college football blog several years ago.
As part of the opening launch celebration for Become A Blogger 2.0, Leslie Samuel drove up to see Mitch in his Chicago headquarters to conduct an interview.
You can watch it right here –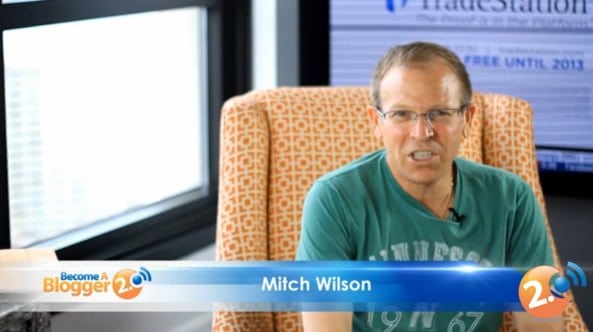 The Case Study: Mitch Wilson Reveals How He Built Up His Million Dollar Sports Blog
In the interview Mitch explains –
What he was doing before he started blogging
How he was able to get so much traffic to his blog
What he believes is different about his mindset that helped him build such a hugely popular blog
How much money he makes
And a whole lot more!
This a very inspiring interview that you will love as an aspiring blogger. This is really the dream and Mitch shows that an average every day person can make it reality.
One word of warning – Mitch certainly kept it casual for the interview, so look out for his short shorts!