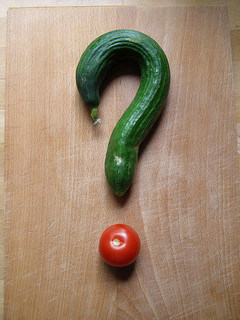 As part of some big changes to my overall strategy next year I am once again overhauling my main email newsletter series.
This is where you come in, but more about that in a moment…
My newsletter is a sequence of autoresponder emails sent roughly once a week using the follow-up function in AWeber.
When I originally launched my first newsletter I wrote over 50 emails all focused around the subject of blogging tips. You can find this series archived here –
http://www.entrepreneurs-journey.com/newsletters/
The newsletters came out roughly once a week. I wrote them all during 2006/2007 and for the next few years they continued to provide value as people joined my newsletter.
Each new newsletter member would go through the sequence from the start, learning my blog training advice. The newsletter combined with my free report, The Blog Profits Blueprint, were a perfect primer for my blog coaching program Blog Mastermind.
I decided a couple of years ago to change the focus of my newsletter. It needed updating and I wanted to use it to drive more traffic to the blog.
Instead of having long emails in the newsletter, I planned to use shorter emails and direct readers to my blog articles to deliver the teaching content.
Eventually I closed down my coaching courses, so the newsletter no longer had the same purpose.
To cut a long story short, my newsletter autoresponder series lost purpose and direction.
While I still keep in touch with subscribers sending in-the-moment broadcasts, the automatic sequence has suffered from my indecision and neglect.
The current sequence is seven training emails that do a reasonable job of introducing people to the process of setting up a new money making website, but it's far from complete.
Next year, I want to finally get my new newsletter finished properly, and this is where your help is required.
I Need Your Feedback
As part of changes for next year I'm once again going to overhaul the newsletter sequence, but this time I'm going to focus it 100% on you.
What does this mean?
I am taking questions from you and will build the newsletter sequence around answering your questions and solving your problems.
Of course to make this happen, I need your questions and to know your specific problems.
Hence, I have two very important questions for you –
1. Where Are You Stuck?
What aspect of your online business are you most stuck with?
I don't mind if you are a beginner right at the start, or someone more advanced who already makes money online, or whatever stage you are at. I want to know what your number one problem is?
2. What Are You Trying To Achieve?
To put your problem into context, it helps for me to know your goal or goals.
Be specific, tell me what system you are trying to use (make money with a blog? or an e-commerce store? or Affiliate marketing?) and what your big picture goal is (Quit your job? Make a million dollars? Travel around the world? Work from Cafes or Home?).
The people who send in the best questions that I think will help the most people, will be the questions I reply to in my new newsletter.
Leave your replies as either comments left on this blog post, or you can write your own response on your blog and let me know with a comment, or email me, or do a YouTube video reply, or send me a message in facebook.
Whatever you are most comfortable with and please feel free to be as long winded as you like. The more I know about you the better I can help.
Yaro Starak
Planning
Photo courtesy of erix!