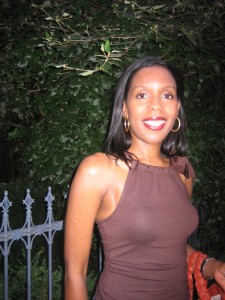 This post is going to seem like a blatant testimonial sales pitch for my Blog Mastermind program, and it is, but I'm publishing this for other reasons as well.
The post just before this one was a guest article by Krizia who blogs at Eat Smart Age Smart. Her article if you haven't read it already, was a fairly in-depth look at how food, in particular bad eating habits, affects your ability to perform as an entrepreneur. It's pretty clear after reading the article that Krizia is passionate about healthy eating and she did a great job of creating an article tailored to my audience. You can read the post here –
7 Eating Habits That Sabotage Your Productivity As An Entrepreneur
This is a perfect example of how to really leverage your opportunity when you have a chance to do a guest post on another popular blog or website. Krizia put some real time into her post and gave me (and you) some of her best stuff. She invested real effort – and she did so months ago because it took me more than a month to publish her article. In a sense she gave me some of her best content with "blind faith" hoping that she would reap some rewards and understanding fully that by giving something special she had the best chance of coming out on top.
This is such a rare quality in a blogger, and it's the reason why Krizia's trajectory is so good right now with her blogging business.
In a moment I'm going to publish a lengthy report from Krizia where she explains how her blog business has grown during the previous months after she joined my program. Krizia's outlook is good, and I can confidently say that is entirely because of how much effort she puts in each and every day into her business, on top of the job she still keeps (which hopefully she won't need for much longer).
It's sad for me sometimes to accept the realization that many – the majority in fact – of people who join my coaching programs will not get the result they want. I can rest well at night because I know it's not my fault, I provide the tools and the knowledge to succeed, but only a few people have the energy and commitment to make it work.
This is why I like to celebrate success stories like Krizia's. Not only does she demonstrate that it's possible to succeed with a blog and make good money and enjoy all kinds of other benefits thanks to blogging, but she shows what kind of effort it takes across the board. I say across the board because you need to approach your entire blogging strategy with enthusiasm and energy, including what you publish on your blog, what you do to market your blog and in every interaction you have where there is an opportunity to build your blogging business.
This is of course a "life rule" as anything you want success in you must approach with your purest enthusiasm, anything halfhearted will deliver halfhearted outcomes.
Over the past few years I've had a lot of people send me guest posts for this blog or just ask to submit them. Generally I say no, though I do like to consider my students as a way of rewarding them for their support. Only the best articles make it live to my site, as is the case with Krizia's.
I've also received a lot of testimonials over the years from my students and general readership thanking me for my work, which is always a wonderful thing. As you will read in a moment though, Krizia went above and beyond with her feedback. She sent me a testimonial that is not only a glowing recommendation for my program, but can actually serve to inspire and teach other bloggers who want to see what a blog can do for you.
It's because Krizia put in significant effort into both her guest post for me, and her testimonial, that I'm shining a light on her now with this post. It wouldn't have happened if she didn't put in so much effort to help me and to help her readers, and thus get rewards in return.
Thanks Krizia, and keep up the good work!
Testimonial for Blog Mastermind
I found out about Yaro's Blog Mastermind 48 hours before it re-launched in summer of 2008. I found out about the program from my daily surfing of Darren Rowse's ProBlogger.net site.
I didn't know who Yaro was, but the sales letter, and more importantly the video testimonials from ordinary people, were compelling enough to get me to sign-up for the program in an attempt to increase traffic, revenue and notoriety to my site with a guy I had never heard about before.
When I joined Blog Mastermind I had been already blogging for one year, but I had made so many "newbie mistakes" and I was trying to process an overload of information from another coaching program I was part of at the time that was quite cumbersome and didn't provide a clear step-by-step guide, so I really wasn't seeing much results. Right up to September 2008, I considered quitting working on my first blog because the time and results ratio where out of whack. I've decided to hold on to my first site until my new site on nutrition picks up and then I will focus all my attention on the second site and will sell the first one.
I found Yaro's sales letter to be so devoid of hype and I was hoping that it would translate into the Blog Mastermind program… AND it did!
From the very first lesson, it was clear this program was broken down into such minute parts that it was easy to follow and for someone like myself who had been blogging for one year, it was good to learn where I needed to focus my attention in order to get REAL results.
There are too many "ah-ha" moments in the program for me to list them all, but I can tell you that it didn't take me long to apply all the new techniques I was learning on a weekly base. I was only able to focus on the course a couple of hours a week, but I took everything I learned and applied it throughout the week to my blog.
When I first started Yaro's program I was maybe making $200 per month between affiliate sales, Adsense and ads served on my site (I work with a media company for that and I don't sell the ads directly because it's a bit trickier for my niche).
I'll be honest, from the end of July when I started Yaro's program to the end of November not much happened in terms of revenue, but my traffic and my opt-ins were growing steadily and that gave me confidence.
I was writing about 90% pillar content on my site and I also had a traffic assistant help me with generating more direct traffic to my site. By the end of November my revenues had jumped to about $400 per month. By end of December, my revenues had increased by another couple of hundred dollars and I closed the month with about $600 and I was now getting monthly cheques from Adsense (I'm still not getting huge cheques, but at least I'm getting money every month to help with expenses of running the business).
In January 2009, my revenue increased to $1600 and by February 2009 I surpassed the $2000 mark. I was pretty proud of myself and I was beaming like crazy. I even posted feedback in the member's forum because my beauty niche is not that easy when it comes to affiliate type products so I thought it might encourage other members.
Nothing prepared me for March 2009 because my revenues spiked to about $5400 for that month and it was such a considerable spike that Account Managers from some of the affiliate companies I was using placed a "courtesy call" to see if I needed their help for anything.
My month of April 2009 was a bit slower compared to March 2009, but it's one million times better than what I was making in April 2008. May 2009 was an excellent month and it more than double what I made in January 2009!
This is an approximation of my growing income from when I started the Blog Mastermind Coaching program with Yaro:
August 2008 to October 2008: $200/mo
November 2008: $400
December 2008: $600
January 2009: $1,600
February 2009: $2,000
March 2009: $5,400
April 2009: $2,800
May 2009: $3,500
Revenue sources: affiliate programs, clickbank sales, adsense and ad revenues (I deal with ad serving companies and do not get my ads on my own).
Other milestones since starting the Blog Mastermind Program
December 2008: I was approached by a syndication network that was asked by one of the largest media companies in Canada to contact me because they wanted to syndicate my content on their platform.
February 2009: I hired a writer (on contract). I published my first clickbank product for my beauty site (I'm not seeing much sales at this point and I'll need to refine the marketing strategy around this product to get better results).
March 2009: I created my first big contest for my readers on my beauty site and that created a lot of traffic and also it created a precedence, so now I conduct contests monthly to keep readers coming back to the site, increase loyalty and get current readers to invite their friends to join my list.
April 2009: Official launch of my new site – www.EatSmartAgeSmart.com. I applied everything I had learned from Blog Mastermind and only 60 days after launching the site, I'm at about 3000 unique visitors per month. I was approached by one of the largest networks for beauty and lifestyle sites to represent both of my ads for US ad revenue… up to now I was only capitalizing my Canadian traffic and not on my US traffic.
May 2009: I resumed traffic strategy to get back links to the new site by hiring a traffic assistant team. I've been approached by a few marketers asking how they can join my affiliate program to sell my products. I didn't have one at the time and that explains why I jumped in Yaro's Membership Site Mastermind program!
I joined Membership Site Mastermind 90 minutes before it closed (at about 10:30 pm EST on Monday, May 11th) because I finally had a big picture of what I wanted my media company to look like.
I got my new EatSmartAgeSmart.com site syndicated. I was approached by a large firm in the US to have my content appear on a private site for members only that was being built. The company put over 1 million in this project and right now, we're in talks to see how this can work for my EatSmartAgeSmart.com site.
The EatSmartAgeSmart.com site went from a 0/10 PR rating to a 3/10 in less than 2 months! It took me about 7-8 months to accomplish that with my first site! I used all the tools Yaro gave us and made sure the new site was VERY SEO friendly there was no way Google would miss me.
Along with all these great things that have happened, I also wanted to refer to a feature on Yaro's site that highlighted one of the Blog Mastermind students who had received over $10,000 in products to test (Robb Sutton). I have to say that I must have received three times that amount and I was receiving so many parcels each week that my mail service centre were overwhelmed and considered hiking me yearly fee (but, they didn't because they actually like me and I'm always so appreciative for their support) and I had to beg some of the big cosmetic companies not to send me products unless I asked because I could not keep up!
I also make sure to write any reviews as a pillar article and I send it to the company that sent me the product. Many times, the publicist was so impressed that he/she forwarded my post to the directors of the company and my post is often featured on the "press/media pages."
I even have a company who when they heard I was waiting for sales to stock up on their products where almost insulted and insisted that they keep providing the products to me for free because they appreciated my support in helping spread the word about their product. The good thing about this company is that I love the quality of their products so much that I would in fact pay the money to keep using them!
I have no doubt that my traffic and revenues have been growing as a direct result of my applying Yaro's techniques. I still have a lot of things that I learned in the course that I need to refine like marketing my You Tube videos a bit better, getting an online radio set-up and launching two membership sites later this year, but I'm confident that with the skills and knowledge I've acquired it should be easy for me to accomplish these goals before the end of the year.
My next big challenge will be to get the current ebook I have listed on Clickbank to provide me substantial monthly sales.
I've also taken a cue from Fran at HighOnHealth.org (after watching Yaro's interview with her) and I've started being a lot more aggressive with video reviews! That was such an informative feature that has helped me better understand the power of YouTube.
Thank you Yaro for providing such a great learning platform for newbie bloggers and more advanced bloggers looking for better performing marketing skills!
One last thing I'd like to add, Yaro was one of the first marketers who said that it was okay to focus on using your blog as a platform and build a company around one niche. Most other marketers I've followed up to now promote finding profitable micro-niches and since the list is endless, that means most other coaching programs were jumping all over the place and I never felt like I had accomplished anything. Yaro's programs are so laser focused, you eliminate wasteful activities, you do see results and you never feel lost or frustrated.
Also, Yaro is so present on the members forum, it's insane how much support I've received directly from him and other more experienced bloggers.
If you weren't sure if Yaro's programs were worth the time or money, I can assure you that I've spent tens of thousands of dollars on online coaching programs and other than Jeff Johnson's coaching program (which is ten times more expensive than Yaro's), Yaro's is the other one that has really positively changed my business. In fact, I really wouldn't hesitate joining any new program Yaro launches because it's worth the money and it's worth my time.
Finally, if you want to be successful while still enjoying a positive quality of life, Yaro's the mentor to follow!
Krizia
Eat Smart Age Smart | www.EatSmartAgeSmart.com
Beauty Match | www.myBeautyMatch.com
---
Thanks Krizia for the great feedback and details about your blogging journey so far.
If Krizia convinced you to take a look at my blog coaching program, you can read about it here –