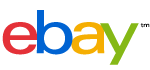 For the absolute beginners to online commerce I always recommend a visit to eBay. EBay is the largest online marketplace and a perfect place to develop the basic skills required to begin trading on the Internet. You don't have to even find a market or do much marketing. All the tools are there to build a simple sales page (your auction) and with eBay's dominance of the online auctions industry you have literally millions of consumers ready to buy whatever you have lying around or choose to specialise in.
EBay has long had a significant proportion of full time sellers, those that make their income running an eBay store. Some source products from wholesalers or dropshippers, others manually collect goods from thrift shops or real world auctions or manufacture the goods themselves. These people are in essence are running online businesses but leverage the popularity of eBay to make finding an audience that much easier. Who needs to worry about marketing when you can tap a bloody massive market that has been growing successfully now for almost a decade.
Early on eBay realised that the power-sellers (full time auctioneers) made up a significant proportion of it's income and went to work making it easier to become a power-seller by providing more tools and advantages to people that listed a lot of auctions. They heavily marketed the power-seller possibility hoping to lure more people away from their day job on to eBay as full time sellers. Would you like to work from home on your computer for a few hours a day buying and selling, perhaps earning more than you did before or at least close to it and leave the 9-5 grind behind? Lifestyle freedom is not a hard sell, especially when a lot of people hate their job.
The beauty of eBay's model is that supply and demand should equal price. Unfortunately though with the surge in popularity and the global exposure eBay has enjoyed the sellers have come thick and fast and consequently the price has dropped and along with it, the profit margin. Of course that's not to say that you can't make a profitable business on eBay but it's just not going to be quite as easy as it once was because EVERYONE is doing it.
The saving grace, just like with standard off-eBay online commerce, is that an educated businessperson can win against the uneducated. The same rules apply on eBay as they do on any website business.
Your sales copy must sell and copywriting skills will give you an edge, especially in auction titles.
You must differentiate yourself from everyone else by working to position yourself as the specialist or "trusted source".
You must be seen in all the right places (the right categories in eBay's case).
Your customer service must be better than good.
You must be patient and persistant, time rewards an eBay merchant just as any other online merchant.
You must test and compare to maximise results. Try different auction formats and see which works better. Test "buy it now", test using a reserve, test without a reserve, test different opening prices combined with reserves (interestingly a $0 opening bid generally leads to a higher final price compared to starting with a minimum price).
While I personally stopped using eBay to make money a long time ago I still think it's one of the best places to polish your techniques. If you have never bought or sold online before and you intend to learn about online business in the hope of either supplementing your income or trading your job for an online business or private practice then I strongly suggest getting into eBay.
Learn how online auctions work. Learn how payments work with Paypal.com, the most common form of eBay money exchange. See what the power-sellers are doing. See what items sell the most. Complete a sale by selling some of your junk lying around at home to see what it's like to provide sales support and customer service. It's all very good experience and you might even make some money doing it. Heck you might even decide eBay is the way to go permanently.
But how easy is it to make a full-time living from eBay? I'm speaking to Wilson because I've decided to spend a month finding out, and I'm looking for tips. Firstly, I've learned the importance of wording ("To list something as 'beautiful' or to say 'look!' is a waste of a word, because that's not what people will be tapping into the search engine," he says). Clever categorisation is essential ("Put your monogrammed Seinfeld golf balls in the 'Comedy' section first, 'Sport' second"). And, although it seems obvious, don't end your auctions at 3am, when nobody will be around for a frenzied bidding war.

******

For the first time, I feel almost like an authentic eBay seller, buoyed by the knowledge that I will be selling my haul in the world's most democratic marketplace. On the way out of the auction, I get chatting about eBay to a nice young couple who have lucked out on an Eames Recliner. "And you make a full-time living from it?" they ask me.

"It's certainly full time," I reply, "but whether it's a living is up for debate."

[ Full Article ]