I've promoted many, many products over the past five years of blogging and if you were to ask me what sold best, I'd very quickly say – Product Launch Formula.
I don't know the exact amount, but I'm confident I've generated over $100,000 in sales (probably closer to $150K) of just this one product through each incarnation its creator, Jeff Walker, has released.
This is a real testament to the quality, relevance and power of the strategies and tactics Jeff has taught us over the years. I personally have benefited directly and indirectly more from this one system than anything else I've ever studied in Internet marketing. I've applied the launch formula to every release of every product of my own, and learned a tremendous amount from other marketers using the techniques. It's truly life changing stuff, when you apply it.
Simply put – if you're selling something online you are CRAZY if you don't know and apply what Product Launch Formula teaches. It's fundamental training in online selling psychology, which I suspect is a very good reason why it's sold so well for me as an affiliate product.
The End Of Case Studies
One thing I can unequivocally state is that my blog readers LOVE case studies.
Some of the most popular blog posts I publish are the podcast interviews I do with people who started with nothing, went to work to build an online business, and ended up making big money. These stories are inspiring, educational, and of course great marketing materials too when you use them as part of a lead-in to releasing a product.
This is a tactic taught inside Product Launch Formula, which makes sense, since Jeff uses lots of case studies to promote his own product.
Unfortunately due to the new rulings by the Federal Trade Commission in the USA regarding case study testimonials, Jeff's decided to be extra cautious and remove the case studies from the web.
Before he does this there's one particular case study you HAVE to listen to if you haven't already before Jeff takes it down.
It's called the Food Stamps to Six Figures case study, or sometimes the Horizontal Helix case study, but I prefer to call it –
The $9000 A Month From A Board Game Case Study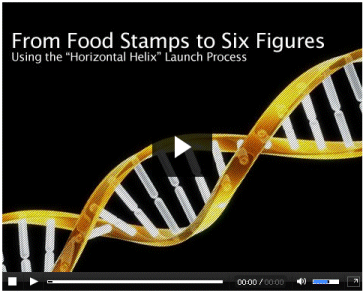 Just enter your email on that page and you will have access to stream or download the case study immediately.
I also did a write up after listening to the case study myself, which you can read here – $9000 A Month From A Board Game?
Product Launch Formula 2.3+ Opens One Last Time Next Sunday
On Sunday and Monday, the final days before December 1st when the new FTC rulings come in that are forcing Jeff to take down his case studies, Jeff is opening up the doors to his Product Launch Formula 2.3+ version of his course (that just means it's the newest version, lol).
I'm not going to push this too hard as many have already purchased this course. If you have the money for it, it's a must-have training program, if you don't, at least listen to the case studies Jeff is giving away before he pulls them down next month – they are free.
I'll have some bonuses for those of you who order the course through my affiliate link, which I'll tell you about via email before it opens on Sunday.
In the meantime, go listen to the $9,000 Herb Board Game Case Study before it's taken offline –