One of the simplest methods to improve your search engine optimization is to look at the way you name your files. Keywords in file names is a good thing. Don't call your webpages names like "services.html" or "products.html" actually use your keywords. Here is an example for you.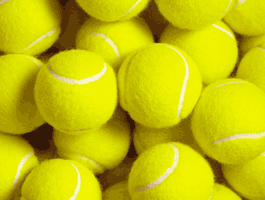 Let's say you sell tennis balls online and you have three brands available, Slazenger, Wimbledon and Wilson and your webstore is at www.bigballsintennis.com.
A mistake would be to call your sales page something like this
www.bigballsintennis.com/product1.html
www.bigballsintennis.com/product2.html
www.bigballsintennis.com/product3.html
This just tells search engines that you sell products! What you want to do is use the keywords for the main search terms you want that page to show up for in search engines. Something like this would be better.
www.bigballsintennis.com/slazenger-tennis-balls.html
www.bigballsintennis.com/wimbledon-tennis-balls.html
www.bigballsintennis.com/wilson-tennis-balls.html
Note that it would also be a good idea to have a tennis balls homepage that links to all those pages but focuses on the keyword tennis balls only. Something like:
www.bigballsintennis.com/tennis-balls.html
Now remember you probably face a bit of competition for the keywords "tennis balls" since globally you might have a few competitors also selling online. You should conduct some keyword research first and determine which phrases you want to work towards optimizing for. You might notice there is little competition for Slazenger and work towards optimising for sales of that brand. Maybe your research shows that most people are using the phrase "tennis ball shop" so you should optimize for those keywords. Or you might consider working towards a local geographical niche, like "tennis balls Bahamas" or even your home town or state.
Remember you don't have to get things right the first time. Do some keyword research, choose some keywords and then test to see how high up you can get your pages to rank for certain key phrases. If those phrases don't bring in traffic keep testing until you find a combination that works. Remember though that file names are only a small part of the overall SEO process and if you only optimize your file names and not the on-page copy, the incoming links, your internal site structure etc. etc, your efforts in file name design will have little impact.
How To Structure Long File Names
Problogger Darren posted an entry resolving whether dashes or underscores are better for file name structure which referenced Matt Cutt's comments on the topic. The conclusion was that dashes make for better file naming, at least for Google SERPs.
When we say say dashes it's like this – www.bigballsintennis.com/wilson-tennis-balls.html
as opposed to this – www.bigballsintennis.com/wilson_tennis_balls.html
I also endorse this conclusion and have been structuring my files with dashes for a long time now. I made this decision not only for SEO purposes but for human navigation too. Many people don't know what an underscore is and even have trouble finding it on their keyboard. Dashes look clearer on screen and act as a good divider for keywords.
If you are ever in doubt about which conventions are the best for any aspect of SEO or web design look around the web and see how the most popular websites structure their pages. If you look at the default for software programs such as WordPress, the blog content management system, you will notice that dashes are implemented and you can bet that the people behind WordPress did some research into SEO because they want WordPress to be the blog system of choice.
The only thing to be careful with is to not go over board with file names. Don't do this –
www.bigballsintennis.com/the-best-cheapest-most-impressive-wilson-tennis-balls-you-will-find-online.html
Clearly this is just silly. You are diluting your keywords, creating a page that is next to impossible to remember or type in manually and are certainly not helping your SEO.