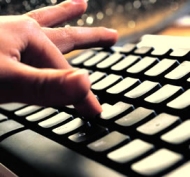 In today's blogosphere I generally come across three styles of writing:
1. Reproduction of other people's content
Most bloggers do this either by lifting whole sections from other blogs or websites as the full entry, or as I often do, sampling a piece from another blog as inspiration to write fresh content or give an opinion on someone else's idea.
2. Personal Journaling
Blogs evolved from online journals and many are still operated as outlets for personal ranting. The business community latched onto blogging as a great online marketing tool which transformed what you might expect from a blog and the style of writing you will read, but true to form many blog entries still delve into the personal lives of their owner.
3. Instructional Articles
Fresh content is the best content and the most successful blogs are maintained by authors that take the time to create new original articles that teach or provide a resource of value. Obviously this is the most labour intensive format of blogging because you have to create something new from your own mind and transform it into a reasonable collection of words.
Blogging Balance
If you make a blog solely by replicating other people's content I'm willing to bet you won't get very far because no one will link to a site that isn't providing something original. Unless you are really adding value by carefully screening and hand-picking what you replicate your blog may not become popular.
If you write a personal blog full of your daily rantings and ravings you definitely can build an audience, especially if you are an interesting person or a good writer (Wil Weaton being one of my faves) but your website won't necessarily act as a resource that others will refer to and if you stop writing your site will most likely die.
Instructional content blogging is a good formula for creating long term value and a resource site but as a blog owner it will most likely be too time consuming to pump out completely new articles day-by-day and your quality quotient will drop. It takes time to produce a good article and it's quality over quantity in blogging.
I'm sure you know what I'm going to say next – it's all about balance!
Combine all three formats of blogging above to create a masterpiece of varied and interesting daily content that keep your readers coming back for more and doesn't turn you into a slave to your blog. Providing a daily new topic or two is not hard when you have the whole Internet to refer to and draw from. The hardest part is picking which topics to explore each day. Every now and then feel free to rant and rave about your personal life but keep it themed to your blog and know your limits – remember people read your blog, it's not private. Most importantly though, if you really want big success, write new original articles that provide real value by focusing on topics you know well and feel confident writing about.
If You Write It, They Will Come
Just today I spotted my first PageRank 7 backlink to this blog (for those that don't know, I love PageRank!). That backlink goes with the good handful of PR6 backlinks I've received and a solid collection of PR5 and PR4 links that have been accumulating over the past few months. Bear in mind too that I only registered this new domain earlier this year and I hope with the next PageRank update Entrepreneur's Journey will be a PR5 and well on it's way to a PR6.
PageRank discussion aside, these backlinks are also bringing in new visitors to this blog that will hopefully stick around (hi to all the new visitors – please pull up a chair, grab a cup of coffee and stay awhile). Many of the backlinks are coming from other trusted business bloggers so the credibility I gain is fantastic. It's nice to have your hard work vindicated now and then.
How have I managed to do this?
It's been a combination of reasons – sticking at it for months at a time and writing about topics I really enjoy are two of the most important factors – however the main reason for the backlinks are from my original articles. Each time I produce an entirely original article with tips and advice to help and entertain my readers, other blogs and websites link to it or reproduce it with a backlink. Given that as this repeats over time and more and more people are becoming aware of Entrepreneur's Journey, more and more people will link back to the articles I write and compounding will occur. If you write it, they will come.
My advice to any bloggers out there, write something new, something interesting and keep the new content coming. With each new article you produce you gain another resource that will work for you to retain an audience. You can further leverage your content in many other ways (article marketing for example) and the more quality you put out there the more rewards you will earn.
Yaro Starak
Article Author