In my last post you got the details of the The Butterfly Marketing Manuscript Prelaunch. In this post I'm going to actually review the product so you can decide whether it is right for your situation.
You can find a list of other reviews and links to the products and resources I use to run my online business in the
Resources Section
of this website.
******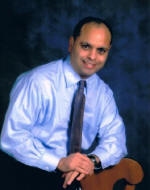 Mike Filsaime pretty much shot out of nowhere in 2005 to become one of the top Internet marketers. He used to be a car salesman, who turned to Internet marketing during nights and weekends and eventually became a full time Internet marketer. Today he makes like a bajillion dollars per month (around $185K per month is what I heard last) from his many viral membership style information product sites and other online products, his coaching club and affiliate marketing. It's safe to say, in this case, "I wanna be like Mike".
He was quietly busy during 2004 and 2005 making many thousands of dollars online via his unique marketing methods which eventually became known as Butterfly Marketing. He really shot to online fame when he did a full "launch process" for the Butterfly Marketing package, which is what I purchased, but not the focus of this review. This review is about the book – The Butterfly Marketing Manuscript – which teaches exactly what Butterfly Marketing is and how to replicate Mike's online marketing processes. Mike has released the manuscript as a separate product for those who can't afford or do not need the full Butterfly Marketing package.
What Is Butterfly Marketing?
Let's get this question out of the way first. Mike explains things in more detail in the manuscript of course, but essentially to "butterfly market" is all about viral marketing. Viral marketing is when the marketplace itself – as in your customers and the general public – promote your product for you. It spreads "virally" without you having to proactively sell or promote beyond the initial system you set up. If you have success with viral marketing you don't need to spend money on advertising or ongoing promotion – it's set and forget.
Mike's system is all about doing many little things that contribute to viral growth. The butterfly effect is when small changes make a dramatic difference to outcomes. By using the techniques taught in the Butterfly Marketing Manuscript you learn how to set up a managed membership site with built-in affiliate systems so that each and every product you market online becomes viral. Read on to learn more…
What I Learnt From The Butterfly Marketing Manuscript
I have to state that in many ways I am an ideal customer for Mike and his manuscript. I'm a person already making some money online who wants to further build an information marketing business. At the time of writing this review I was about to launch my own information product for bloggers – Blog Traffic School – and many of the concepts taught in the manual are ideal for what I want to do. I am the target market.
If you are also interested in online marketing and you either already sell your own or other people's e-books, courses, manuals, downloadable audio, software or other form of digital product, or intend to in the near future, then you should consider yourself the target market as well. If however you don't know what a landing page is, or what an opt-in list or namesqueeze is, you have never heard of an autoresponder or AWeber, and the whole "making money online" thing seems a bit confusing still, then perhaps you need to get the basic knowledge covered first, then move to something like the Buttefly Marketing Manuscript.
I'm going to briefly cover some of the major topics from the manuscript, but bear in mind this is drawing from a 120+ page book, so I'm only scratching the surface, there is a lot of content in the full manual. In most e-books I buy about 80% of the content I generally know already if it is about Internet marketing. It's the 20%, the "ah-ha" moments, that really count. While certainly The Butterfly Marketing Manual also contained a lot of information I was familiar with there was plenty of really practical value for me in this book, more so than usual for me. I think the reason for that was because as I mentioned, I am the target market, and that Mike really has the experience – he draws from exactly what he does online to make so much money – the practicality of what he teaches really shines through, which isn't always the case with some books.
The Launch Process
For me, this section was one of the most valuable – how to go about prelaunching and launching an online product. I have to admit I was somewhat frustrated after reading about all the different things I should do to maximize the success of my product launches. The ideas I got from this section were fantastic – my frustrations came from not having the people or systems in place to implement it all. Of course that set me down the path to building a better business so I can have the resources available to me in the future, but that's another story.
Needless to say, this chapter of the manuscript is vital if you want to do online product launches and you haven't already invested in something like Product Launch Formula already. You learn about finding and coordinating joint ventures partners, creating buzz and just get this huge dot point list of specific things you can do during the launch phase of your product. Really good stuff taken from Mike's product launches.
Affiliate Marketing
One of the key concepts of Butterfly Marketing is that each member you get, that's paying members and free members, all become instant affiliates. This part of the manuscript Mike explains all the different techniques he uses to encourage affiliates, including a break down of all the tools he offers and how to set up an affiliate system with minimum resistance. This is such an important concept – if you want your affiliates to actually promote your product you need the process to be simple, dynamic and instantly rewarding. Mike explains exactly how Butterfly Marketing achieves these goals.
After gaining awareness of an affiliate system like this every other affiliate system out there just pales in comparison. When I was looking for a system to sell my product nothing had the elegance of Butterfly Marketing – it just makes the process so simple and yet so powerful. You won't appreciate it though until you read the manual or actually join and promote a product that is using a Butterfly Marketing system.
One Time Offers
I'm not 100% certain, but I think Mike is responsible for coming up with the concept of a one time offer (OTO) in online form. What Mike does is set up membership sites by giving away a free resource of some sort to entice the sign-up. Then once the prospect fills out the online form a one time offer is displayed to them before they enter the membership area.
The one time offer is exactly what it is – an offer displayed only once – with audio and good sales copy, and of course a product or service closely related to the membership site niche focus (for example an upgrade to a premium membership or an ebook on a related topic). One time offers have been tested to convert at rates of about 6-9%, and while I am yet to test one myself (very soon I will) I can see why they work so well. The timing is great, the sense of urgency is there and the targeting is spot on. It's generally considered that a sales page converts at around 2%, with OTOs the conversion is a lot better.
Mike provides links to examples of his own Butterfly Marketing membership sites with OTO in the manuscript, so if it's not clear to you yet, you can sign up for one and see what a OTO is like. This is definitely one of the core revolutionary concepts that Mike introduced to the online marketing world and the manuscript explains them in detail.
Viral Thank You Pages
This next technique sort of brings together all the other ideas and basically revolutionizes the concept of the opt-in namesqueeze to build a list. Instead of having a standard opt-in landing page where you have an enticement to opt in to a mailing list, using Butterfly Marketing you have the landing page appear like a private members area thank you page. Your joint venture partners circulate the private members thank you page to their list which is an opt-in to a butterfly marketing site and as per usual the enticement is a free product or service. The person landing at the page thinks they have bypassed the payment part of the membership site and have been given direct access to the members area.
After signing up the full Butterfly treatment is given, including a one time offer, the affiliate backend and so on. This concept may be confusing to you, I didn't quite get it at first but once I read the manuscript I had a real "ahhh, I see" moment. Using this style of marketing to build a list with joint venture partners is powerful since the positioning is no longer about giving away your email in exchange for something – it's "look, I have arranged this free membership service/product just for you, go join now".
To be honest I do find this method a little bit deceptive in nature, however ultimately it does provide value for free and if the prospect is the right target they will no doubt get something from the membership, perhaps will buy the OTO and maybe make some money by promoting as an affiliate too. It's win-win-win for the members and the marketer.
Once again if you want some examples of viral thank you pages the manuscript has links to plenty of them for you to study.
There's A Lot More
That covers the core concepts but as I said, I've only scratched the surface of what you get in the full Butterfly Marketing Manuscript. Other sections cover outsourcing, automating your systems online so everything discussed above happens on auto-pilot, there is content about keeping everything simple, about setting up a helpdesk so you don't have to deal with emails/support, Mike covers the marketing funnel as well which I have talked about in the past too, personal branding is mentioned and the book ends with a series of case studies which demonstrate Butterfly Marketing.
Potential Problems and Conclusion
All in all you get a comprehensive look at Mike Filsaime's business structure – how exactly he does what he does. As someone looking to emulate his success I found the manuscript extremely valuable – probably the best book I have read about Internet Marketing so far. In terms of bad points – initially there were quite a few spelling mistakes, but in version 2.0 of the manuscript, which you will get if you purchase it, I believe things have been tidied up, and really things like spelling errors are only minor quibbles – I make enough of them here on my blog.
If you don't actually own the full Butterfly Marketing package with the software script you may be frustrated because most of the functions Butterfly Marketing runs off, while simple in concept, are technically challenging to implement, especially for a self employed Internet marketer doing most of the web tasks without help. You will very quickly be tempted to buy the full package, however I don't think there are many copies left at the moment, about 250 at $1497. Whether Mike uses the release of the standalone manuscript as a marketing tool to sell more copies of the full package I don't know, it would certainly make sense though and wouldn't surprise me. If you don't have the cash to upgrade however that's a moot point for you and may lead to some frustrations.
That being said, there is enough practical theory in this book that you could easily generate the money to buy the full package implementing just a few of the techniques. For example launch a product with a full prelaunch process so you can make $10-$20 thousand dollars in one big bang. Once you have that money you can easily buy the full package. It's a good stepping stone for the junior Internet marketer. Of course, if you are the kind of person who reads info products, gets excited for a few days but never actually does anything I don't recommend buying Butterfly Marketing, you won't find any miracles or get rich schemes here. There is work to be done if you want success.
The Bonuses
A product launch process wouldn't be complete without bonuses, and of course Mike practices what he preaches by offering a bunch of extra stuff if you buy the Butterfly Marketing Manuscript. Since I am a Butterfly Marketing owner I've got access to the download page already even before it's released so I can tell you exactly what you get and my opinion of the bonuses.
You get the manual – The best bit and the reason why I would recommend buying.
Dissection of a Million Dollar Launch – Is an MP3 call recording with Mike, his business coach (and mine too!) Rich Schefren and Jeff Walker, the guy behind Product Launch Formula. I've listened to this and can tell you that you get the prelaunch concepts drilled into you once again but with even more ideas if you didn't have enough already from reading the manuscript. It's a mostly content call though, no sales pitch, which is nice.
Mind Map PDF For The Butterfly Marketing Launch – Mike did over a million dollars when he launched Butterfly Marketing originally and this mind map will show you in a simple drawing each step he went through during the prelaunch and launch process. It makes it a lot easier to understand from a big picture point of view.
The last bonus has to do with Simpleology but since I don't have access to that yet and haven't read about it in much depth I'll reserve my judgement until I am more qualified to give my opinion.
Do You Need This Product?
As I said previously, if you are already at a certain level with your Internet marketing business Butterfly Marketing is ideal and has a lot of valuable concepts. Personally I'm really excited about applying Butterfly Marketing techniques to my own products since I love the idea of auto-pilot viral growth. If you already have a niche and already market online there is a good chance that Butterfly Marketing will make you more money. If you don't have a niche yet then perhaps you need to think about what your business exactly is, before worrying about setting up a Butterfly Marketing system to sell it. The same goes for you beginners reading this – don't think opportunistically, this won't make you lots of money until you have value to offer the world and people have to want the value you offer as well.
From August 8th you can go download your copy from: http://www.thebutterflymarketingmanuscript.com/
Yaro Starak
Butterfly Marketer