Today is the first annual Blog Action Day, the day bloggers unite to help raise awareness for the environment. Here is Entrepreneurs-Journey.com's contribution to the cause.

You may have heard that Australia is running out of water. Brisbane, were I was born and currently live, is one of the largest cities, the capital of Queensland and the capital city with the lowest percentage of water left in its dams. As I type this we have 21% in our dams.
Water, as we all realize is damn important, no pun intended.
Currently here in Brisbane we are not allowed to water our gardens except with buckets, showers are capped at a maximum of four minutes long and one day soon having a swimming pool in your backyard will be a thing of the past or only for the rich who buy in water from other areas outside of Brisbane.
The target "per household" goal we were set by our local government was 140 litres per day. After much publicity the people of Brisbane brought the average down and met and surpassed the target, making us the most water saving city in the world. That's pretty impressive stuff, unfortunately it doesn't mean squat if it doesn't rain.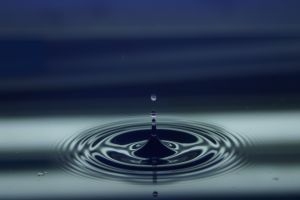 All of the current water saving initiatives are meant to help keep things going for as long as necessary for it to rain. If the environment doesn't step in and bail us out, then no amount of water savings will help.
I have a friend here in Brisbane who works for the state government and is in charge of buying up local government dams so that the one state government can control the water and when necessary, divert it to Brisbane.
I asked him what's it really like with the water and what the plan is if the rain doesn't come.
Now I'm not one to deal in fear, but I have to admit what he said made me pretty scared.
If it doesn't rain over this summer (starting December down here in the southern hemisphere), and that's some serious rain – summer storms that dump a ton of water and at least three weeks worth over the dam catchment areas – well, we could run out of water.
Does the government have a plan to deal with this? It's hard to say and my friend certainly doesn't know of one.
We have "water restriction levels" that keep jumping up every few months or so the longer the drought lasts. Level 6 is due to hit mid November and as much as these restrictions are helping to keep water consumption down, they apparently seem to make it up as they go along indicating that the contingency plan for a "no rain" situation will either be made up when it comes close, in other words – there isn't one – or there is some plan but the government isn't going to talk about a no rain situation for fear of mass panic.
The scenario goes something like this:
Sometime next year, if it still hasn't rained the water restrictions reach the point where you can't have a shower. The next step is you can't use your washing machine and then flushing the toilet is out as well. We will always have drinking water, but I doubt people will stay in Brisbane when you can't have a shower and the plumbing isn't working.
That may sound a bit extreme, but it could happen. I hope there are plans in place that could see technology come to our rescue and certainly a lot is going on right now to increase our water supply, but with so many people coming into this area, if mother nature doesn't help out, things could turn worse before they turn better.
The Property Boom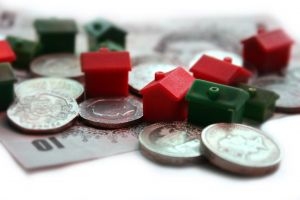 I've adjusted my investment plans because of the drought. I had plans to buy another property in Brisbane but I've since put them on hold to see whether it rains. I can carry one property at the moment quite comfortably but to get another based on my current income, would put more stress on my finances and I just don't like that the market could fall apart sometime next year if the water crisis worsens.
The property market in Brisbane has exploded over the last year or two, with some suburbs growing as much as 10% in the span of three months.
It's come about because the banks are fighting to lend out money, so many people are moving into Brisbane from down south and rental prices have skyrocketed. When demand outstrips supply and it's almost the same price to get a mortgage as it is to pay rent, property prices rise. If you want to live in Brisbane you have to be prepared to fight for your home.
I experienced this myself recently when I purchased my first house. It took several months of hunting to finally get a place because each time a property would come on the market it would be gone in days. The areas I wanted to buy in would increase in price each month and it became harder and harder to get into the market. If you aren't prepared to act fast and decide to make an offer upon first inspection, possibly a higher offer than the asking price, you may miss out because someone else beats you or offers more money.
That's a scary way to purchase the largest asset most people ever own.
I eventually got my house because I could monitor the web and email property alerts working from home and called up agents immediately when something I took interest in came on the market. When I saw a place I liked I made an offer prior to the official inspection and got my house (photos coming soon still!).
It it doesn't rain, well you know what happens to the Brisbane property market. Although that would be one of many economic crisis. It's tough to say what would happen exactly, but if people can't have a shower in Brisbane, people are not going to stay in Brisbane, and if the city that once claimed to be Australia's most livable became unlivable, I think the entire Australian economy could collapse.
Now all of this could be averted, it might rain or perhaps the scenario I paint is an overreaction and there are plenty of contingencies in place. It's tough to say because you can't really expect a government to tell it's people that the water will run out if it doesn't rain because that could cause a crisis to occur before the rain runs out. It's better to talk about what's being done to help the situation, rather than talk about worse case scenarios happening as early as 2008.
Blog Action Day
Blog action day is about raising awareness for environmental issues. Australia, one of the best places to live on this planet, is running out of water and it's tough to say how much humanity has contributed to this problem, but I know a lot of people would point a finger at global warming. Australia is not the only place with a water crisis and as city populations grow and the environment becomes less stable, it doesn't paint a good picture.
I have hope though, especially in our ability to invent and innovate to solve problems. Can technology save us? It's impossible to say, but one thing is for sure, when the weather – something we can't control – starts to significantly impact our way of life, people will finally take notice.
Here's to raising awareness for all environmental issues.
Yaro Starak
Thirsty