As I mentioned in previous posts, the new Entrepreneurs-Journey (EJ) design has a few changes to how content is organized. One of the new features is a dedicated section for news.
I've always wanted EJ to report more on what's going on in the Internet business, online marketing and blogging industries, but I couldn't manage the content load myself. With the new design, not only am I bringing on writers to help with reviews, I've got some people coming on board to help cover latest news too.
Bryan Clark is the first news reporter to join the EJ team initially on a trial run at a pace of about one small news article per day as we ease into the new blog design. Bryan will be doing his best to provide tidbit sized news posts from the latest happenings in the Internet business and blogging world, starting from today.
I was going to hold off starting the news content until the new design was released, but since Bryan is eager to impress both me and you the readers, we decided let's start right now so we can get some feedback as we are going. Bryan and I are both keen to hear your responses to the sort of news he covers, so please be sure to comment with your opinion and any suggestions as to what sort of news you would like to see covered here at EJ.
I asked Bryan to write a short introduction so we can get to know him better. So take it away Bryan…
******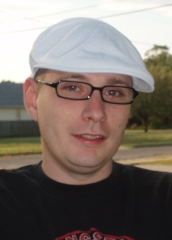 Hello everyone. My name is Bryan Clark. Besides writing for Yaro, I like to spend time writing on my own blog One Man's Goal. One Man's Goal is a blog that I created just over three months ago as a personal goal to document my journey to becoming a full-time Internet entrepreneur. So far the project is doing marvelous, and it should only continue to grow.
I'm 25 years old, from the St. Louis area (United States) and I have always been an entrepreneur by nature. When working for others, I've always dreamed of actually owning the company I was working for and plotting out things that I would do differently. This mindset is what led me to blogging in the first place. I enjoyed the thought of being able to manage my own online business and having nobody to answer to when it came to running it.
I was thrilled when Yaro recently asked me to report on Internet and business news here at EJ. My goal is to bring you the most current articles that have to do with the topics of blogging and online business. I am happy to be a part of the EJ team, and look forward to getting to know all of Yaro's wonderful readers.