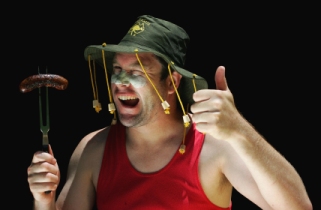 Some of you are not going to agree with this, but it's the truth.
Raise your hand if you are put off by those long form landing sales pages you see that are used to sell online?
Yep, it seems a lot of you stuck your hand up.
Let me ask you another question –
If you were selling something online would you use the best known tools available to promote or would you prefer to sell using what you considered acceptable?
It's okay to deliberately choose not to use something to uphold your principles or because you don't want to be seen as doing something in the past you have not approved of or disliked when others use.
However, you need to be clear about your goals. Are you willing to make fewer sales and less money, potentially even kill an entire project because of these principles?
Why Do You Hate It So Much?
Every single time I've sent out a link to a product that uses a long sales page or landing page inevitably a few people leave comments complaining about the use of such 'annoying' pages.
The last post to this blog prior to the one you are reading now reviewing the Desperate Buyers Only book linked to a long sales page.
A few people noted in comments to the review that they don't like products that use such sales pages. I expect these people didn't buy. According to my stats at least 19 people have purchased because of the review (so far). Whether that's a good result or not is subjective, but I'm always happy when I sell over $1400 from one blog article.
I've had an ongoing email chat with a reader named Irene. She originally wrote to me wondering how on earth such annoying sales pages work (I think I must have been promoting a big product launch at the time) and claiming that there must be a better way to sell online.
This morning Irene directed me to a blog post by Skellie – 13 Sure Signs Your Landing Page is a Turn-Off – which pretty much sums up most of the annoying things people hate about long sales pages. I left my comment there stating my opinion of the long landing page, but I felt the need to elaborate more in a blog post since this topic comes up so often.
The Long Landing Page Works
Back when I launched Blog Mastermind I used a long sales page and I will continue to use it for my products. That sales page worked well, however it was clear a lot of bloggers hate them out of principle and simply refused to consider joining my membership site because of the sales page.
Would these people have joined if I didn't use the long form sales page? Tough to say, a couple of them maybe, but I'm guessing most wouldn't, they just weren't the target market or their rejection points were too strong. I may have lost potential members when the required points were not listed in my sales page, if I chose to use a shorter page.
In the case of Blog Mastermind I think most people joined based on reputation and a relationship with me, at least during the launch phase. However you have to remember some people visit a sales page with little prior contact with you and a few paragraphs talking about your product features is not going to convert, it's insufficient information to make a decision.
Why Long Sales Pages Work
I'm not a copywriting expert and reading the archives of copyblogger will give you a more in-depth analysis of copywriting psychology, but here's my take on why a long sales page comes up on top.
The long sales page contains the entire gamut of possible discussion going on in the head of a potential customer (well ideally anyway). If you need to account for all possible rejections, questions and variables that could enter the mind of a prospect during that crucial buying decision time, you need to use a lot of words.
People have short attention spans and do not like to take action. That's a fact, anyone who runs a website knows how hard it is to keep attention or convince someone to click something. If you attempt to "pretty up" a long sales page and make navigation "easier" by adding internal links, navigation bars, drop down content, etc, you create actions that people simply won't do. Instead they will click away and leave your page, thus hurting your conversion rate.
To combat the above point, all the content is presented on one page and copywriters use headings as the navigation cues. The page is designed to work from top to bottom just scanning the headlines. As Frank Kern recently pointed out in his Mass Control launch, if you look at most well-written long sales pages you can read the headlines – only the headlines – to garner the entire story from start to finish. Scanners will scroll down the page, stop at the headings that grab their attention, read that content and begin scanning again.
Again to combat point 2, the only clickable option is the buy button/link, which ideally is inserted many times down the page using varying text. If your page is designed to sell, then give people the option to buy and nothing else.
The big bold red headlines and all the other font wackiness you see in long sales page work because it attracts attention. Everything comes down to this. If you cannot engage attention right from the start then you're done – you make no sales. Obviously testing is the ultimate conclusion, but to me it just makes sense if you want someone to read something then use the format that is most likely to grab their eyeballs from the beginning.
What About The Hype Factor?
Let's face it – hype sells. But let's be honest too – hype turns away a lot of people as well.
Hype to one person is not hype to another. It's not something you can quantify and measure to find an appropriate dosage. You simply use 'enough' so that you get conversion to meet your goals. If some people label you a hype merchant as a result, then you have to suffer the feedback or, reduce your hype, satisfy the complaints of a few vocal people and potentially lose sales.
Can you reduce hype and still convert well? Of course, but I'll say it again, some people will look at something and see hype while others won't. If you continue to attempt to react to 'public opinion' you are like a politician trying to please all of the people all of the time – it can't be done.
What should matter are your goals and your principles. You don't want to compromise either of them, but understand your principles will not align with other's. Some marketers will look at you and think you are leaving money on the table for not milking the frailties and insecurities of your target market for every penny you can get. Others will label you as a ruthless marketer, selling snake oil and hoping to get rich off the back of every 'sucker' out there who falls for your hype.
You can't win when it comes to public opinion if winning means satisfying everyone.
Think About This…
Here's some variables you need to at least think about. I'm not saying these are necessary true all the time, but consider them when you are criticizing the use of the long sales page…
What if the people who complain about long form sales pages are a small vocal minority?
What if the people who complain are not the target market and even if you showed them a smaller page they wouldn't buy?
What if results are more important than opinion? Would it matter if 50 people said your sales page sucked and they would never buy anything from you, but 200 people did buy and said nothing at all?
Are successful online marketers who use the long sales page fooling each other following suit because everyone else does or are they testing their sales pages to find what format converts best?
Do you hate the long sales page because you are constantly online and always reviewing products that people sell so you are overexposed to it and have never actually sold something yourself using a long form sales page?
Are There Not Better Alternatives?
Yes of course sometimes there are better alternatives, but it's on a case-by-case, test-by-test basis, there is no rule.
Video is becoming more prevalent and in some tests results I'm hearing from top marketers, video will outperform a long sales page. However each test must be independent. You can't assume something just because someone else says so.
I'm going to add video to some of my opt-in and sales pages and see if it increases conversion. I think it will, but I won't know until I try.
I'm also going to experiment with my long sales page style and test reducing some of the characteristically typical "hypey" parts of it. I'm well aware my audience of bloggers contains a significant chunk of people who don't like long form landing pages. At least I think there are enough of you that I should try selling with a page that will still be long, but may be toned down when it comes to elements like the big red font.
Again though, I'm spitting assumptions at you now, I won't know until the copy is tested. If you are curious, you can find out my results simply by looking at what sales page is currently live – it's likely the one performing the best at the present time. Keep your eye on BlogMastermind.com in the near future as that is the page we will be testing the copy on.
The Conclusion
To start with the obvious let's state what we know for certain – all you can trust is testing.
However there is an intangible element too, which is about branding. Your public perception is your brand and that in turn is impacted by your use of certain sales techniques.
No doubt Skellie gains a lot of friends by adding to the chorus of the long form sales page haters. People who share the opinion feel a stronger rapport with her after reading her anti-long landing page article and this may benefit Skellie in the future when she goes to sell something.
I know for certain I lose some readers whenever I promote a product as an affiliate or one of my own. I once received an email reply that said something along the lines of – "you are a snake oil merchant". These people do not like it when I act like a marketer or when I sell to them something they don't want or use language they find hypey.
If these people were in the majority I'd have to adjust my practices but, to tie back into the testing point above, in the end I make decisions based on results, not a few angry emails from the vocal minority.
Sure I'd love to please all of the people and I do my best to please as many as I can, but all you can do is work on pleasing yourself and meet your own standards, and adjust as you go. That of course means helping a lot of people – hopefully the majority of my audience gain from my output – but as your profile and exposure grows you also attract people who do not approve of what you do or say – it's one of the first signs of success.
Right now, there is nothing better than the long form sales pages for selling some products online, based on test results. This will change, that's a certainty, but the underlying elements that drive a sale will not. Our means to satisfy the conditions to trigger a conversion will change over time as techniques and conditions change, but for now, you have to test the sales page and see if it performs best – it's as simple as that.
Yaro Starak
Long Page Convert