Leslie implemented a clever growth strategy for his online business by purchasing a large forum. After making the acquisition, he immediately went to work to grow the forum and had some pretty amazing success, more than tripling the membership base.
In this article Leslie reveals how he was able to grow his forum by an additional 25,000 members and facilitate a solid community.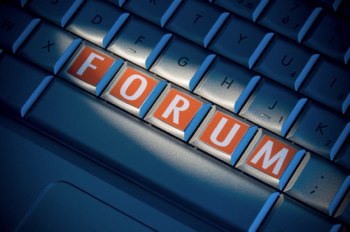 Owning a forum for a year was a very interesting ordeal – one where I was able to see the power of the online community experience firsthand. Forums can do so much to add value to your brand and, if done well, can make a huge difference in your bottom line.
For a number of reasons, I left the industry I was once a big part of, but the lessons I learned were extremely valuable. In a previous post, I shared Ten Tips To Ramp Up The Success Of Your Online Forum. In this post, I want to share with you exactly what I did to add over 25,000 new members to my forum. However, before I go into the exact steps, let me share with you why I believe adding a forum to your blog can be a great thing.
Reason #1: Create A Sense Of Community
Before owning a forum, I had used my blog as my main method of communicating with my readers. Blogging really provided the foundation for what I was going to experience as a forum owner. However, when I added the forum to the mix, it added a whole new dimension to my online brand.
I was no longer the main source of content. My subscribers were. As a result of that, something that became fairly obvious rather quickly is that the forum members began to see the forum as their own. It became their "online home", so to speak. If they saw something they didn't like (i.e. Spam), they would immediately report it to the forum staff. When decisions were being made, they would give their input. Suggestions were given on a regular basis as to how we could make our forum community better.
Based on Google Analytics, the average time spent on my blog on a daily basis was somewhere around 3 minutes. However, the average time spent at the forum was around 20 minutes, with many members spending hours in the forums, interacting with each other. At any given moment, there were as many as 100+ unique visitors browsing the forum for a significant amount of time.
Reason #2: Content Is Added On A Regular Basis
Because of the nature of the "forum beast", you don't have to worry about adding content on a regular basis. Your members take care of that for you. Forums thrive on discussions, and active members are more than willing to keep the discussions going. If you have your forum SEO optimized, the value this adds is phenomenal. Your index count goes through the roof and Google seems to see you as a major force (and I like Google very much).
Reason #3: Members Are Willing To Volunteer
This is the part that amazed me. Because there was such a strong sense of community, many members wanted to do their part to make the forum better. When I took over the forum, I was in need of moderators. I knew a few key people who had been active in other forums online that I knew would make an excellent team. When I asked them, they were more than willing (if not ecstatic) to help out for free, because they were usually in the forums anyhow.
This provides significant leverage because you are then able to free up your time to work on marketing and enhancing the forum.
I wanted to deal with those reasons above first because they give you the background as to what steps I took. Now let's get to the juicy stuff. Here is what I did to add 25,000 members to my forum…
Leverage The Community
When I realized that the community aspect of the forum was so strong, I decided that I needed to use that to help bring new members into the forum. This was done in the form of a 6 week internship program.
First, we announced to the members that we were going to start an exclusive internship program, where we would teach them to drive traffic for free in exchange for them using the methods we teach them to promote the forum. We received over 50 applications from members that were excited to learn how to generate traffic and decided to accept them all into the program.
As a part of the internship program, they received one video lesson weekly, covering one aspect of traffic generation. The topics included:
Blog Commenting
Forum marketing
Marketing on twitter
Doing keyword research
Article marketing
Social bookmarking
Along with the videos they received an assignment and had to report back to us in one of the private forums with their results. We would give them feedback and they would move on to the next lessons.
This was one of the best experiences I've ever had since starting internet marketing. To see members of the forum community banding together and doing the work that was necessary to help grow the forum was just amazing, and the feedback we received was just awesome. Here are two of the comments that were left in the private forums:
"I've taken other online courses in internet marketing before, so a lot of this stuff isn't new to me, but with this internship program, I am finally able to say that I completely understand what all the numbers mean, and how I should interpret my keyword research."
"I thought I knew my stuff, but I was wrong, the internship has turned out to be a big help, and I need to do it some more."
It was a win-win situation because they were getting value by learning all of that content and we were getting value because new members were added to the forum on a daily basis as a result of what the interns were learning. At any given moment, we had a number of members tweeting about the forum, writing articles and submitting them to directories and doing a number of other things based on the guided instructions they received.
Leveraging The Industry
When I took over the forum, I had already established relationships with some of the main websites in my industry. These sites had large membership databases that were directly related to the purpose of the website. A few weeks before the relaunch date, I started contacting these owners of the sites, informing them about the fact that I had purchased a forum, and letting them know what my plans were.
I was very specific in asking them if they would consider sending a message to their members letting them know about the changes that were happening, that the forum was under new ownership and that it was going to be the next best thing since sliced bread. I even provided them with the exact content I wanted them to put in the email, and tailored it to their specific website.
Every site owner I contacted was more than willing to send out the message to their database of members, and the buzz spread around the industry pretty rapidly.
Leverage My Blog
As a member of Blog Mastermind, I learned how to build a blog and set my blog up for success. As a result of all I learned, my blog became THE blog in my industry. Yes, there were others, but none of them had the gained as much traction as mine did.
I was able to build my list using my blog, and on the day of launch, I sent out an email to my list, and the news spread like wildfire throughout the industry. This caused a huge influx of new members that were already a part of the industry, but not a part of the forum.
Without my blog, and the success that was achieved in growing my blog, I doubt that I would have been able to grow the forum at such a rate.
Article Marketing Campaigns
In addition to the article marketing that was done as a part of the internship program, we wanted to make sure that there was always a constant stream of articles posted to various article directories.
To accomplish this, we outsourced the writing of 100 articles on a monthly basis for about 3 months. These articles were to be written and submitted to the top 5 article directories. It's interesting to take a look at the stats and see that many of those articles were still ranking well for the keywords we were targeting and still sending a constant stream of traffic to the forum even up to a year after they were submitted.
Holding Contests And Giveaways
When we first took over the forum, we tried to have contests on a monthly basis that encouraged participation. Some of the contests were in the form of referral races, which oftentimes resulted in an increase in incoming traffic. Other times, random giveaways would be given where they received an entry for each post in the forums.
These giveaways were usually for something relatively small like a $10 amazon gift-card or a gift from the Something Store. The Something store prizes made the members really excited because although they only cost $10, they were random gifts that could range from a simple pen to an ipod. A few of the members got nice watches, and were very proud to take pictures and post it in the forums for the members to see.
What Did Not Work So Well
It would be great to be able to write this and tell you that everything we did was just awesome. However, that would be a lie. What I mentioned above were the things that we did and considered to be successful. There were things we did that were epic failures (as my students put it).
Our YouTube Contest
One day we had the bright idea of having a rather unique Youtube Contest. I posted a video to our YouTube channel and we held a commenting contest. For every comment a member posted on the video, they would receive an entry into a raffle and would win a cash prize at the end of the contest period. The goal was to make it one of the most commented videos, which would result in more exposure for the forum. It was our newest and "greatest" idea.
We made a big deal about this in the forums, hyping it up and getting the members super pumped to get out there when the contest launched and start commenting like crazy. Within an hour of posting the video, there were thousands of comments, and within a few more hours, the video was shut down by YouTube. Evidently, that was a violation of their terms. We learned our lesson and never did it again.
Traffic Exchanges
This is something I'd heard a lot about in the past and wanted to test it out. Epic Fail! It resulted in a spike in traffic, but the conversion rate was so low that the only thing worse would have been a negative conversion rate.
Mismanagement Of The Internship Program
The internship program was a great success and resulted in everything we wanted, in terms of driving traffic and adding new members quickly. However, there was one problem – At the end of the 6 weeks, I was exhausted.
Our plan was to relaunch the internship program every 2 months. However, after the first round, we never had a relaunch. What we should have done was outsourced the management of the program so that we wouldn't have been as burdened with it.
All in all, it was a tremendous journey. You've read about our successes and some of our failures. Do you run an online forum? What have you done that has contributed to its success? What are some of your challenges? Have you thought about adding a forum to your blogging?
Share your thoughts by leaving a comment. I'd love to hear them.