Leigh Peele, like most people who teach online, has had a long road to get where she is today. In this blog post she explains how she found her place online and translated her passion into a living.
Pay special attention to what Leigh says about learning and working hard, she's certainly not sugar coating reality. It has not been an easy journey, but as with the case with Leigh, if you genuinely care about the results of your people, it can take you far.
Forgive me, we have not been properly introduced. Here I am, rambling on about being an authority or the art of action, when you have no idea who I am.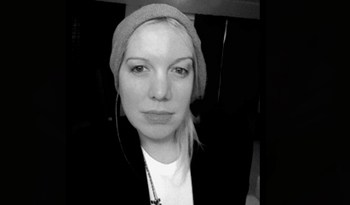 About Me
My name is Leigh Peele. The following sentence is usually where someone interjects a profession or skill. "I am a blogger from Washington." "I am a plumber from Granville." It's almost as predictable as the guy who walks up to you at the bar and says " Hey, I don' t usually do this, but…"
I don' t have one label. Truth be told, I am not a fan of labels, but I believe this is more to do with commitment issues than anything else. I've always had this anxiety about labels defining who I am. My fear is the labeling means not being able to change or grow. I know this is ridiculous, but please accept my neurotic behaviors.
Let's Go Back To The Beginning
I was a self starter from the get go. For example, when I was in 4th/5th grade I cut holes in unused books and filled then with Wrigley gum. I then lugged the "gum book" to school and sold them for 1.00 a pack. My company didn't last long because I got caught, but that was me in a nutshell.
I have always been a sponge of information. I have always enjoyed knowing more and more. When I was 14, I skipped class and would smoke while reading William Golding or George Orwell outside. Yeah, I was that kid. I don't really see doing things as halfway when I do them.
My teen years were filled with a lot (and I do mean a lot) of bad decisions and mishaps. All I knew is that I was going to make music, do what I wanted to do, and hang out with my friends. I had little respect for authority or consequences. One day, I had a very early life crisis. There were some defining moments to it all, but the result was that I realized I was unhealthy, miserable, and tired of the life I was living.
Something had to change, and fast.
While my quest for change had noble qualities to it, the biggest driving force was vanity and strength.
The first thing I wanted to do was get back into shape. I had been active and into sports when I was younger. I figured it was a step in the right direction. I decided to use my sponge-like abilities and head to the interwebs for help.
The Forums
Generally when I am looking for information or a start point on something, a forum is one of the first places I turn. Trust me, you can go far with the aid of an elitist poster with lots of angst and time on their hands.
When I found the fitness forums, I dove in. I was shocked when I began to find out all the misinformation out there about diet and fitness. Being I have a very action personality, I felt the need to do something about it. After I pulled myself together, I decided to become a trainer and help change the world.
Understand, I was an idiot when I started. I was way too cocky and didn't know nearly as much as I thought I did. I would have really not liked me. The good news is I made up for it, but boy did I stumble in the beginning. I literally spent night and day training people. My life became my job, right from the first client. I even paid people for the opportunity of working with them. I took anyone on that I could and hustled. Athletes, obese, old, young, and the furious. I wanted information and wanted it as soon as possible. Like I said, sponge.
I brought that information back to the forums and shared what I learned. I shared my thoughts, my rants, and my advice. I decided to start a blog to have my own place to rant and teach about things. Other than a few clients and friends, no one really read it much.
I Wrote A Book And Grammar Nazis Everywhere Shivered
I decided to write a brief manual on the problems with fat loss. I had a few stickies (a term for information pinned at the top of a forum) in various forums. I seemed to have a knack for helping people get unstuck in their dieting plans. I am brutally honest, compassionate and attentive to details. I thought "Hey, why not write it all down in a book." The first book sold 6 copies at $19.95, I think. While the intention was good, the book was not.
I re-wrote it and released it in a better manner. It was still full of flubs that have me branded on grammar don't lists everywhere. It sold a little bit more, but nothing that produced any tangible income. I decided to spend my time just training clients. In the meantime, I worked on new book(s) that went into the detail I wanted.
Before the release of the new books, I started putting more focus on writing and online clients. I liked online clients because they were more attentive and appreciative of your work. They took things seriously in ways that in-person clients did not sometimes. Because of my online clients, I started to have the luxury of becoming picker with my in-person clients. This paid off big time in stress levels and work happiness.
I Had Some Pieces, But I Was Missing The Puzzle
I started networking and talking with various professionals. Now, like I said, I was cocky. I was too big for my britches. That didn't seem to stop me though. I emailed everyone in my field. I asked them questions and basically got to know them. I wasn't (and have never been) shy. I did a few interviews, and put it on my fancy blogspot. I had roughly 100-200 daily readers at this point and was the big cheese!
Still, my blog made me little money, an occasional book sale and that's it. Maybe all total $20 bucks a month. I didn't ever think it was going to make me any money other than helping me land more clients and give me a place to vent. I figured the money would come one way or another. I had no idea what was to come.
Chance Favors The Prepared (and Anxious) Mind
One day while investigating how to grow my blog, I was sent a link in my email from Brian Clark of Copyblogger. It said to check out this guy named Yaro Starak and the course he was opening. This was when Yaro was launching his 2nd round of Blog Mastermind. I watched his video and was instantly a fan of his style. I downloaded his free Blog Profits Blueprint manual/Mp3. I listened to it that night and signed up – no hesitation. I knew that this guy had all the information I needed.
I went through his courses. I listened to all his MP3's, podcasts and interviews. When Yaro had his calls, I was right there when they started. If you go back and listen to them, you can hear me excited and hopeful. I had quite a business crush on Yaro. Like I said – sponge.
Almost instantly I started to see results. I would have spikes upwards to 5,000 readers in one day. I also had random referrals which would land me in the big-time numbers. For instance, I got mentioned by Hungry Girl and she crashed my site after 25,000+ visitors. I went from making $20 bucks to thousands.
Around this time, I gave an interview with Yaro (Podcast: How Leigh Went From Making $20 to $4500+ A Month From Her Blog) that goes into more detail of what was happening. As I state in the interview, I could not have gotten to the level I have (and in this amount of time) without Yaro's help. I receive no compensation for saying that and I was a paying customer.
Since that interview, a lot has changed. I do very little to no affiliate promotions (for a variety of reasons I will get into at another time). I have launched a membership site and love it more than I can acknowledge in words. We just broke the 600 number for members. While it isn't passive income, I don't care. It is the people and getting to know the people that I love. And yes, I have my own forum.
Is This My Perfect And Happy Ending?
I want to be clear – this is work.
For me, this was not a case of "build and leave." Up until recently, I was working both in the field and online, practically by myself. At its worst, it lead to me going days with a few hours of sleep. In return, I ended up adding more problems to an already troubled health. It has left me without the ability to do much in-person client work at all, and I am lucky to have the ability and means to do distant work. If it wasn't for my online growth, I would likely be nervous about how to take care of myself. Because of having a multiple business focus, including online, I can take care of myself, even when sick. I will get better, but I will not make the same mistake twice.
I have big plans for my business and you will hear more about this in the future. My plans is to double my readership and visibility by this time next year. It is a tall order, but one I am ready to meet. I now have you to hold me to it. I still have a lot to learn myself, mostly about the limits of time and control. I look forward to sharing it with you and in turn, hearing what you have to say.
Final Words
There is so much more to this story that could never be told in a single blog post. So many people to be thankful for and who helped me. People who gave a nudge or hug when needed. I want to make it clear, people need people. Without people, we would be nowhere.
Technically, this is not where I am supposed to be. Statistically, I am meant to be a failure. I have had many extreme hardships in my life, most before the age of 18 years old. I could have many excuses to bury my head in the world's sand or carry the smallest screeching violin.
No one handed me anything. I did not believe at 15 that I would live to see 25. Now, approaching 30, I can't imagine myself not living to 100 (and being happy). I work for all of it. I work for knowledge and work for happiness. Most of us have to. Most of us can't be lazy about success and happiness. Nothing is owed to any of us and we have to make it happen.
So, here is to you making it happen. I hope I can help be apart of that with the series of articles that will continue to come on this blog (and on my own). I will leave you with a final quote, which is one of my favorites.
"Nobody can go back and start a new beginning, but anyone can start today and make a new ending." – Maria Robinson
Leigh Peele