I often invite my email subscribers to read posts on Entrepreneurs-Journey.com – and some of them are a little surprised when they read mine.
One wrote yesterday asking this question:
"Dr. Mani, I've read a few of your columns, and notice that most of them deal with mindset and attitude rather than the 'how-to' style teaching that your typical emails are. Why is it so?"
Well, as I've grown more experienced and learned from many experts about various facets of online business, the biggest eye-opener has been that while the 'how to' components are pretty standard and repeatable, the more important element of succeeding with them has to do with attitude and mindset.
In fact, I felt it was so vital to success that I even launched another exclusive private ezine with a focus of sharing only those 'personal' stories from my own life that had a bearing on what modest success I've achieved at being an Internet infopreneur.
But still, that email from my subscriber (and a few others that came before) made me think about writing a how-to column next – and so in this piece, I'll explore an issue that's close to any entrepreneur's heart… improving sales conversions and boosting profit.
First, Some Background…
In early 2003, I ran a joint venture promotion with a marketer who had a huge mailing list. It was a good deal, and brought in a windfall profit for both of us.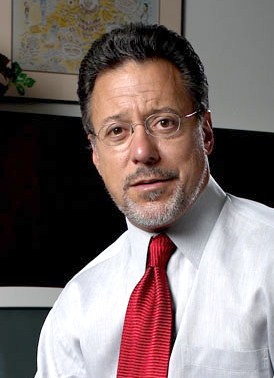 Right around that time, an email landed in my inbox. It announced a 26 week long mentoring program from one of the top business consultants in the world, a man named Jay Abraham. He's known for collectively generating over 7 BILLION dollars in extra income for businesses, corporations and creative entrepreneurs like you and me.
It was a fortunate coincidence.  For many years I had dreamed of training under Jay Abraham. The coaching program was expensive, but I had a surplus of cash thanks to the earlier joint venture.
Over the next six months, the lessons I learned from this mentorship totally reprogrammed my business brain. Once again, it was the philosophical and mindset-related points that were most powerful. But there were also tactics taught that translated into near-immediate profits.
Looking back at the end of that program over what I had learned, I distilled down the most effective sales conversion and profit multiplying tactics that I had tested and verified into seven broad principles. These were shared in a short PDF report with my list – and had an incredible 2,000+ downloads (at the time, my list had a little over 3,000 subscribers!). For weeks, I was overwhelmed by feedback and 'thank you' notes by online business owners and infopreneurs who eagerly put the concepts to profitable use in their selling systems.
In one of my ebook sales processes, implementing just one of the techniques boosted profit by 67% – and it still works to this day, six years later.
These are timeless concepts that are rooted in human psychology, and an attitude of over-delivering in value… not short-sighted mind control tricks that fool a prospective customer into pulling out a credit card, only to regret it at leisure!
Ok, so with that set up, let's talk about these 'force multipliers' that can skyrocket sales conversion and pad your bottom-line with a nice cushion of cash.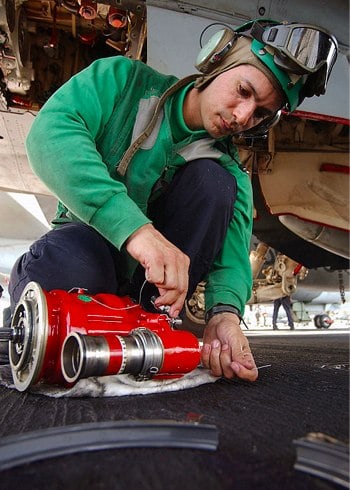 Profit Booster #1 – Remove All Risk
In every transaction, be it in business or life, there is an inherent risk.
Consumers are wary that things might go wrong and not work out, or they might be be cheated or over-charged. They can be afraid of getting a dud, or buying stuff that's broken or doesn't work.
Taking away people's perceptions of risk will make your selling process more effective. One way to remove risk is to offer a strong guarantee that's detailed and descriptive about what your buyer can expect to receive – and what to do if they aren't satisfied. This, by itself, can have a dramatic impact on sales.
Profit Booster #2 – Genuine Testimonials
Even with a powerful guarantee, some prospects will be hesitant to buy… until they see how others have fared with the same purchase. That's why genuine buyer testimonials are so powerful. They provide 'social proof' – and push that 'should I buy' prospect off the fence and towards a sale.
A single heart-felt testimonial that is specific in sharing the benefits a buyer received from doing business with you can completely transform your level of success.
Profit Booster #3 – Bonuses And Incentives
Everyone loves a good deal. And when you sweeten it by throwing in some gifts and bonuses, your chances of closing the sale go up exponentially. Make those bonuses targeted and relevant to what you're selling, and you get a further boost along the path to higher sales conversions.
Profit Booster #4 – Offer An Upsell
Your prospective buyer is ready to order… or just did. This is the point at which their level of trust in your ability to solve their problem or provide them with value is at or near its peak. To capitalize on this 'emotional momentum' is smart salesmanship.
Making an attractive offer of a relevant product or service at the point of closing a sale can be simple, effective and multiply your net profit. No, don't just throw together something for the sake of upselling your new buyers. Think about ways to deliver ever greater value – and you'll win the game, even long term.
Profit Booster #5 – Run Split Tests
Most entrepreneurs are content with the results they get – without troubling to see if they can get even better. An effective way to find out is to run split tests. Compare one headline against another. Try one price point versus another. Pit one guarantee or risk reversal against an alternative.
At each step, see which one works better, and keep it – while you drop the other. Repeat the process enough times and you could double, triple, or even quadruple your results… from the exact same sales process!
Profit Booster #6 – Follow Up
Barely one-half of all sales (or less) are made at the first contact. In most cases, interest is piqued, curiosity is provoked, excitement is sparked – but that's all. The initial feeling needs to be kindled, fanned and nurtured until it bursts into flames – and provokes buying behavior.
Following up consistently with a series of marketing messages will increase the number of sales you make. Just ensure that you have permission to follow up, and be respectful of the attention you have been offered – it's not permanent, so don't take it for granted. Provide value, address doubts and questions, overcome objections, and you will close more sales over time.
Profit Booster #7 – Create Continuity Programs
While first-time sales are an exciting challenge, they are the most expensive to make – and therefore, the least profitable. Every entrepreneur knows that the real value of a new customer lies in repeat sales. But there's an easier way to keep on selling – and that's creating continuity programs.
Subscriptions to magazines or newspapers are one example. Gym and club memberships are another. Your monthly utility payments are one more sample of continuity programs. Think about how you can incorporate them into your business.
So there they are – seven powerful methods to increase your sales conversions and put more money in your pocket. Implementing just one of these ideas masterfully can grow your profit by a huge multiple. Working combinations of them into your sales process can be highly profitable.
But the devil is in the details.
So, to give you some more information about how to implement these principles, I'm making available (at no cost at all) a set of seven mini-reports, one on each of these concepts. You can download them in a ZIP file that includes separate PDF reports from this link.
Go through the reports. Think about ways to apply these ideas in your infopreneur business. Try out one of them and see how it works for you. I'm sure that when you've experienced the power of higher sales conversions and bigger net profits, you'll be eager and excited to try all the others as soon as you can!
Oh, and please let me know what style of writing YOU prefer. Should I write more of these "how to" posts – or continue in the same way I've been contributing before? (Or do both?!) Leave a comment to let me know.
Thanks!
Dr. Mani
Image courtesy of Airman Michael D. Blackwell II on Wikimedia Commons.