So you've set up a blog. Now you are churning out great content, connecting with your readers, networking with other bloggers, building a list, and even providing excellent value to your subscribers.
How's your bank account looking?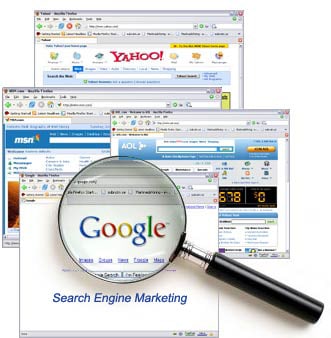 Still not improving much?
Why not? Why are your leads buying, but not from you?
Let's look at the same situation from a different angle: you are a brand new subscriber to my list.
You don't really know me all that well yet, but starting to get some information from me and like what you see so far.
Then suddenly, I hit you with a product offer.
As it happens, you've already heard of the product and are thinking of buying it anyway.
However, buying it from ME means you'd have to cough up some personal information, possibly including your credit card.
Do you feel comfortable enough to do it? And what about my refund policy? Would you actually trust me to honor it if need be?
These are the kinds of questions your potential buyers are asking all the time.
Making money online is ALL ABOUT TRUST.
In order to see if you can be trusted, most people will do a little checking up on you before they buy from you or join your team.
They'll go to Google and type "Your Name" in the search box and see what comes up.
Will what they see help you or hurt you?
This is exactly what can make or break your business.
Before your lead buys from you or joins your team, they are very likely to do some research on:
Your Name
Your Company/Brand
Your Product
And this is where most online entrepreneurs fail miserably.
They fail to control what shows up on the first page of Google for their name/company name/product name.
You see, the very fact that your prospects are doing some research on you is great: it shows they they want to like you and buy from you.
Now they simply want to make sure that their desire to buy from you is validated by all the wonderful things Google will reveal about you.
Here's what it comes down to: if you fail to control the first page of Google for anything related to you or your business, your competitors will do that for you.
They'll be more than happy to monetize your traffic for you.
You HAVE TO fully control the first page of Google to see your business succeed. And by "fully control", I mean the first 10 results on Google.
Like Yaro does:
Or like I do:
Mind you, not ALL the results come from web properties owned by us, but even if they aren't ours, they are positive, thus creating even stronger social proof that we are worth doing business with.
Do you control the first page of Google for your name?
Here are some steps I'd take to change that.
1. Register YourName.com
Make sure you own your name as a domain name (EJ recommends Namecheap for domains).
If YourName.com is not available, go for MeetYourName.com or WhoIsYourName.com.
Also, register any possible combinations for your product or your company name (providing you are not breaking any company policies, of course).
2. Create A Site Under Your New Domain Name
You have two choices here:
Simply redirect YourName.com domain to your "About Me" page of your existing blog. Very easy, but not as effective at controlling the first page of Google.
Create an entirely new blog, dedicated to branding you as an expert, leader, and someone worthy of doing business with.
For the purposes of this post, I'll assume that you went with option #2.
3. Properly Structure Your Blog
Organize your categories according to the information you intend to provide on your blog; for instance:
You
Your Company
Your Product
Your Training System
Etc.
You can also achieve even better search engine rankings by using pages rather than posts to organize your blog content. To learn more about this strategy, read my post on blog structure.
4. Remember About On-Page Optimization
Don't forget to include your main keywords, like your name, your product, etc., in the title and description tags for each page you create.
Here are some things to watch out for when it comes down to on-page optimization:
Use your keywords at the beginning of your title and anywhere in your description.
Keep your title to 70 characters long (including spaces).
Keep your description to 150 characters long.
Make sure your titles/descriptions are unique to every page.
To learn more about on-page as well as off-page optimization, make sure to get my free SEO report.
5. Internal Deep Linking
The easiest way to start your link building campaign is by linking within your own content.
When you use your name or your company name, make sure to link it to your "About Me" page or your company page occasionally (i.e. don't overdo it).
Side note: the general SEO consensus is that Google will count only ONE link to the same URL per page. For instance, the fact that Yaro was kind enough to let me mention my free SEO report in the post will count as a link to my blog; however, the same link in my bio will not be counted as yet another link. You can't double-dip, in other words.
6. Social Media Profiles
Create as many social media profiles as possible, if you haven't already.
Make sure to use your real name for your profiles; nothing stupid like "MakeCashToday", which will only discredit you.
Link all your profiles to About Me section of your blog; even better if you can use your name as the anchor text.
Also, remember to occasionally link back to your social media profiles as well. This will help to increase their PageRank and authority, which in turn, will help them to move up on Google.
Continue adding fresh content to your profiles always linking back to your blog.
7. Good Ol' Link Building
Link building is definitely the cornerstone of any successful SEO campaign.
And it isn't as complicated as some make it sound, albeit very time-consuming.
Things like blog commenting with proper anchor text (especially commenting on CommentLuv enabled blogs, where you get double the links), social bookmarking, article marketing (yes, it still works for link building, if not for traffic generation due to the Panda updates), guest posting, etc. are all great places to start.
8. Rinse And Repeat
The same goes for every new page you create.
Every page needs to tell Google "I am relevant, rank me!" for any number of given keywords for your name.
On-page optimization, one way link building, monitoring your rankings – all are the necessary ingredients for a successful Google takeover.
Remember, you can't make someone remove any negative information they might've posted about you (you can always ask, of course), but you CAN make sure that you push their information off the first page by optimizing YOUR web properties better than they did.
Love it or hate it? Comment to show me that you're alive!
P.S. If you haven't already read Yaro's story on how he started to make money online, I highly recommend you do so – it's truly inspirational.
Image courtesy of Danard Vincente on Flickr