Apologies for the slight clicking noise you hear in this recording when Jenna speaks. This is a very unique story, so I hope you can get past the clicks and enjoy what Jenna has to say.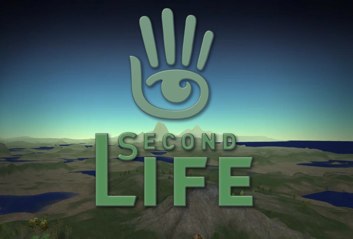 Jenna Bagwell is an entrepreneur. Her market however is a bit unusual. She runs a business that exists primarily in the online game, Second Life.
To call it a "game" however really isn't accurate. It's a virtual world.
You may have heard of Second Life before, a place where hundreds of thousands of people log on every day and take control of an avatar that represents them in the virtual world. Much of what you can do in the real world can be done in the world of Second Life, and that's how Jenna has managed to create a business empire bringing in more than $100,000 a year.
She makes her living working from home, logging on each day and selling virtual goods. She's also a real estate mogul, renting plots of virtual land to other people and a currency trader, selling the virtual dollars used in the game called Linden Dollars.
All of this might sound a little strange to you (it certainly did for me!), so if you wondering how exactly Jenna can make so much real money in a virtual world, this is a must-listen to interview.
I know you will find it fascinating, just as I did.
After you listen to the interview you can also check out Jenna's Websites –
Mp3 Download
[ Download MP3 | Soundcloud | Raw RSS ]