I always pride myself on my ability to put the nose to the grindstone and go above and beyond, whether that effort was directed toward my blog, my work with clients, or my book. 
Over the last year, 60, 70, and even 80-hour weeks aren't unusual for me – and recently I've noticed it's starting to show… and not in a good way.
Things are starting to slip, the most important of which is my energy. 
I have less energy to respond to emails, less energy to be active on social media, less energy to chase down new writing opportunities or book promotion venues. And that is just in the realm of business. I also have less energy to get innovation-inspiring exercise, less energy to make good, healthy meals (hello, pizza delivery boy), and less energy to engage socially.
Yikes.
This is a serious problem that can't be solved by a Red Bull or two. This is a problem of sustainable resources, and energy is an entrepreneur's most valuable resource.
Energy: A Renewable Resource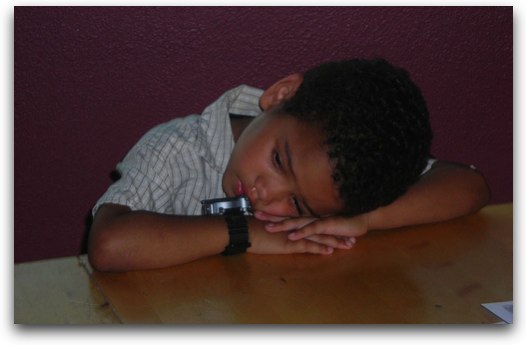 Back in April, I wrote about  how to keep your entrepreneurial fire burning. When we talk about energy as our most valuable resource, we are talking about the match that lights that fire. Without the energy, there is no fire to keep burning.
Many of us forget to protect, maintain, and conserve our energy. We pull all-nighters writing code for our websites; we get up at 5am to start identifying prospects online; we take our weekends to develop that new online training program or eBook.  We run through our stores of energy like its a constantly renewing resource that magically replenishes with nothing from nothing so we can keep up our frenetic pace of accomplishment.
While it's true that our energy is a renewable resource, what's not true – and what we all take for granted – is that it will renew on its own without any effort on our part. In order for our energy to sustain at a level that will help us to continue to achieve and meet our goals as entrepreneurs, we need to manage it carefully and consciously.
Over the last few months, I've been investigating strategies to successfully manage this most valuable resource of ours, so we can keep being the super-entrepreneurs that we are and maintain our capacity for success. 
While I've certainly learned many valuable tips ("learn to say 'no,'" "stop multi-tasking," "prioritize better,") there has been one simple strategy that has yielded more benefits than the rest combined: delegation.
Delegation for Energy Management
As entrepreneurs, especially those in the fledgling stages of entrepreneurship, many of us run our own shops as solo operations. This means that delegation isn't the number one strategy we think of when it comes time to get something off your plate so you can manage your energy. After all, isn't delegation just for CEOs or people who have huge staffs at their beck and call?
Nope. In its purest form, delegation is about outsourcing tasks to others that aren't the best use of your time or unique skill set. This can mean business related tasks, like lead generation or web design. However, it can also mean personal tasks, like grocery food shopping or house cleaning.
Recently, in an effort to start to manage my energy better, I hired a social media consultant to help me keep up with and organize my various online accounts. The idea was that with someone else worrying about my tweets, status updates, likes and newsletter posts, I would have more energy to take care of other things that needed my attention. 
At first it started well – with that responsibility off my plate I had more energy to focus on other business ventures and also some self-care needs that had been seriously neglected by my busy schedule, like maintaining my home, handling piles of laundry, eating wholesome meals and getting some exercise.
But as the first month wore on, I started to notice that all the energy that had been freed up from social media responsibilities had been redirected to doing these personal chores that I had grown lax about. 
As I stood in front of my kitchen counter one day preparing my snacks for the week, I started to wonder what benefit buying fruit and cutting it up myself was really bringing to my goals and business needs. After all, if I just spent an extra $1.50, couldn't I buy this stuff already cut up and ready to eat? Was that the best use of my energy instead of tweeting? Or had I gotten delegation backwards?
I had gotten it backwards. Way backwards.
Delegation as a strategy to manage energy isn't about giving away responsibilities haphazardly – it's about carefully considering your skills, unique abilities, and task needs and making a decision based on what will free up your energy to do what it is you're uniquely qualified to do… not just to do anything. 
For me, social media is a core business skill that is not only personally rewarding but also dependent on my unique voice and knowledge. It made no sense to delegate that task away to make my energy more available to do other things that I'm not even that good at (my melon pieces are always irregular and my laundry always shrinks).
With that revelation in mind, I let the consultant go and used the financial resources I had set aside for them on pre-cut fruit… and a laundry service. And a once-monthly home cleaning service (that does clean baseboards).
The Great Energy Challenge
As you go through the rest of your week, I want you to think about how many of the things you spend your energy on are really worth your energy as an entrepreneur? How many of those things are not, but you use your precious resource there anyway? 
The world is full of other service providers and products that are expressly designed to let you use your energy on the right things, for a price.
Choosing to delegate a task, whether it is making your schedule or managing your contact database or bringing in people to help maintain your home isn't a statement of something being "beneath" you or not a valuable task, but instead a statement about putting your energy where it will yield the most benefit. That is something unique for each of us.
So I encourage you to take 1 hour of your time to consider where you put your energy and who or what can do it better/faster/easier than you so you can get back to the business of your business, energy intact.
If you have found any strategies for managing energy that work well for you, please share them in the comments section below.
Here's to your Entrepreneur's Journey,
Nacie
Photo courtesy of Just Taken Pics on Flickr.