We associate the term "entrepreneur" with those brave enough to go out on their own, not conform to traditional corporate standards, and who come out alive to talk about it.
Traditional corporate standards has many employees unhappy with their current supervisor, pay or some other facet of their job. Seemingly, there is a direct relationship among how dissatisfied someone is with their current condition at work or in their careers and the allure of starting a business… of being an entrepreneur.
Many employees stop at the point of imaging themselves as a business owner and never go through with entrepreneurship due to the risks involved. This is probably one of the more ironic facts about entrepreneurship and, in general business, as no true success can be obtained without taking risks… calculated risks.
Below, you will find some perimeters to help you calculate whether your leap into entrepreneurship is a calculated risk or deserves a little more thinking before doing.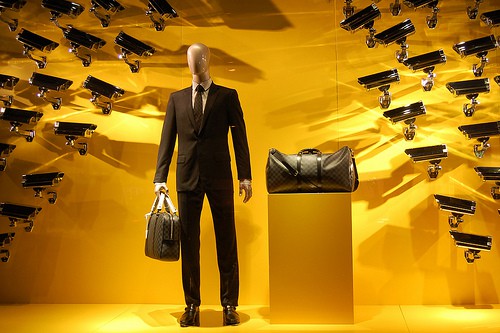 Testing Out Your Product Or Service
The product or service is the lifeline of your business and from the onset either puts the entrepreneur at an advantage, a level playing field or a disadvantage.
Here are some questions to best help you aim for the first of the three aforementioned options:
1. How Important is Your Product or Service to the Public?
Businesses that try to create a demand in an industry that currently has no demand nearly always fail.
When it comes to products, most new inventions end up costing the dreamer dearly to the extent that commercials selling various patent software and invention related products / services must include a warning in their ad informing the potential entrepreneur of the risks involved.
If you have an undying love for inventing new things, I strongly recommend that you make it a 2nd business to start, completely putting it aside until you are successful starting up a business that you both enjoy and that has current market demand.
2. Do You Need Heavy Licensing? How Involved is the Government? How Easily Can You Get Sued?
If you answer some form of "a lot, many, exceeding high," stay away from the industry. The above three road blocks can put you out of business before you even get in.
Capitalism has its advantages and disadvantages. One of the brighter sides of being an entrepreneur in a capitalistic country is that you don't have to consistently deal with the government.
Also, if you answer "very" to the last question in the group, remember that you will probably have to shell out a tremendous amount of money in insurance every year.  Sometimes, these expenses can cut so deeply into a person's bottom-line that the business no longer becomes worthwhile running.
To get a first person opinion, you can ask your local doctor as to how pleasant their insurance costs are the next time you have a checkup.
3. Can You Sell the Product or Service?
Can you get on the phone and actually "sell" the product or service in a convincing manner to the target individual(s)?
Nervousness aside (all entrepreneurs are at first), a small business owner needs to be able to verbalize in a quick, concise, appealing and intelligent manner as to why someone should give them money for their offering.
Are you willing to prospect?
When starting a business, the entrepreneur is above nothing. This includes prospecting for new business. Sales, many times proves to be a big hurdle for the entrepreneur.
Though, once you begin prospecting, it's not as hard as they say. Keep your nose to the grindstone and you'll eventually have a name for your company to where you don't have to prospect.
Until then, remember that products or services don't sell themselves… neither does mass emailing or spamming potential clients due to laziness.
4. Where Did You Get the Idea?
If you got the idea for your business from a friend or a relative as a "hot tip," stay clear.
The idea for your business should be yours. It should involve a combination of the following: What can be lucrative, what others are making money doing, realism as to what types of businesses can and cannot be monetized, as well as engaging (what you enjoy).
Test Your Dedication
Without complete dedication to a new business venture, the entrepreneur is bound to fail. The following should help test whether you should start a particular business.
5. What Hours Are You Willing to Work?
When getting something off the ground, you will inevitably find yourself putting in up to 20 hour days with little sleep. This is probably the biggest shellshock that entrepreneurs experience upon leaving the corporate world.
In small business ownership, if you don't do it, it simply does not get done. A lack of ability to execute will execute any business.
6. Will You Enjoy the Marriage?
You have to be honest with yourself. Are you going to enjoy the ups and downs of entrepreneurship? Are you possibly doing this for a reason, such as you don't like your boss?
You have to enjoy what you do… that's the golden rule of careers and it holds just as true regarding a career as one's own boss.
7. What Are You Willing to Learn? To What Extent?
Successful entrepreneurship will consistently challenge you to learn and grow. Every step of the way, you must consistently set new goals, each one higher than the last. The only way to achieve these set parameters is to set parameters for yourself and do the learning that it takes to always move forward.
As an entrepreneur, you must learn to never be satisfied with your current position, your current wealth, your current company, your current happiness as well as your current knowledge and ability.
Take Inventory
With all the above questions, you have a lot of thinking and tests to run prior to the commencement of an entrepreneurial venture. However, rest assured that there is a successful entrepreneur in everybody… you just find it along the journey.
Ken Sundheim
Photo courtesy of laverrue on Flickr