It's that time again when the old year winds down (toodles, 2011), a new year sparkles before us full of potential, promise, and possibility (hey there, 2012), and savvy entrepreneurs are preparing their 2012 business plans.
If you've never prepared a business plan, then this is the year I challenge you to start, no matter what stage your business is in. Whether you are just starting out or a seasoned entrepreneurial veteran, a well thought out business plan can help your 2012 be the most successful it can be.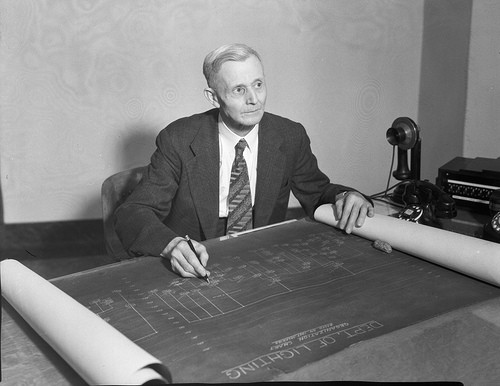 Don't let the terms "well thought out" or "business plan" fool you – we're not talking about a massive, super-formal, corporate business plan.  We're talking about a meaningful plan that leads to results.
My Experience With Entrepreneurial Business Planning
I started writing informal entrepreneurial business plans for myself in 2008. The plans grew out of something I already did each year: draft out my resolutions. 
Yes, I am one of those cheesy people who actually does that each year. What can I say, being the slightly wistful person that I am, I relish the opportunity to formally take stock of what has been accomplished, what didn't get off the ground, how I've grown and where I want to go.
When I was in college, the result of these reflective sessions was a set of personal resolutions for improvement that were focused on things like weight, money, and scholastic accomplishment. As I emerged into the professional world and started to manage my own brand, my resolutions increasingly became business focused (selling my ebook, increasing website traffic, writing a book proposal). 
What I found surprised me. The more I took time to plan for my business, even informally, at the start of the year, the more I tallied up as an accomplishment by the end of the year.
My plans, mind you, weren't what you might think of when you imagine a typical business plan. If you're anything like me, the idea of a typical business plan calls to mind something that is 50 pages long, full of statistics and pie charts, and featured laminated covers with fancy graphics. 
In contrast, what I was putting down on paper as my plan was little more than a few bullet points categorized under a couple of headings like "The Life Uncommon Website," "eBook," "Brand Development."
Under each of these categories was a list of things that needed to be done to move that category forward, whether it was finally hire a web developer (and therefore "save up for one" and "plan the redesign" were also bullets in that category) or get quoted as a career expert in more visible publications (therefore "sign-up for HARO newsletter" and "respond to queries" were also bullets in that category).
Whenever possible, I tried to include numbers to work against ("aim for 5,000 twitter followers" instead of "get more twitter followers") and milestone dates (i.e. "Finish next eBook by March 1″).  But the content of the plan was always just formatted as a long, aspirational to-do list.
Find A Format That Works For You
I'll admit that over time my entrepreneurial business plans haven't become any more fancy or formal – they are still categorized lists of bullets. 
The only thing that has really changed over time in my approach is the amount and specificity of the categories. This year, for example, I have to add a new one for "book promotion" and one for "next book proposal."  Also, I've started adding my professional mission statement at the top of the plan to contextualize the goals (if you don't have a professional mission statement, click here to start developing one).
The reason my plans haven't evolved is because the format works for me.  I post my business plan above my desk and cross items off as the year goes by, or make little notes to myself, or adjust goals as things progress. For others, this spartan plan format might not speak to them; they may prefer something with more description, more graphics, and even laminated covers.
And that's just fine.
I have found that an effective business plan for an entrepreneur – one that really speaks to your goals and professional principles – is a truly personal thing.
As entrepreneurs we don't need to be confined by the rigidity of formal corporate plan templates; in many cases, we are small if not sole-proprietor shops with no board to present to or be approved by. This means that our plans can be our own, both in content, length, and design – and this means we can create documents (or spreadsheets, or pictographs, whatever works) that not only help us get clear on our goals but fuels our desire to accomplish those goals.
So as you get ready to go out and party like it's 1999 this December 31, I strongly encourage you to do yourself a service and steal 20 minutes of quiet time to capture some business goals for this next year and notes on how to accomplish them. 
Here are some quick-tips to get the mental-ball rolling:
Dream big and plan small – Outline your large, overarching goals, and then focus your planning thoughts on the specific, small steps it will take to accomplish that goal piece by piece.
Be realistic in your resources, but push yourself – There is no good developing a marketing plan that requires hundreds of thousands of dollars you don't have to implement, but there is good in developing a marketing strategy that calls upon you to stretch your comfort zone a little and grow, like make cold calls or set up speaking engagements at your local library.
Be specific so you can measure progress – Include specific numbers, dates, or other measurable elements in your goals so you can take stock of how successfully you are implementing the plan throughout the year.
We are all on our own entrepreneur's journey, and our journeys in 2012 will be more profitable, powerful, and fun when we have business plans of our own formatting to guide the way.  I wish everyone a truly wonderful and successful 2012, now get planning, because…
When you fail to plan, you plan to fail…
Here's to your Entrepreneur's Journey,
Nacie
Photo courtesy of Seattle Municipal Archives on Flickr.