In my last article I wrote a few of my realizations and how I plan to adapt myself in 2012.
In this sequel article I will share some of my personal inspirations, which have shaped me to become who I am, and how I think. I will also share with you one of my latest projects and my reasoning behind the project.
Inspiration #1: Hard Work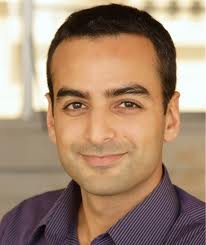 Andrew Warner is the founder of Mixergy.com (our EJ review by Leslie of mixergy premium is here), where he interviews successful entrepreneurs on how they built their business(es).
Before Andrew started Mixergy, he ran another company, Bradford & Reed that he sold. Bradford & Reed was generating around $30 Million in revenue. Andrew mentioned that while building that business he would sometimes sleep in the office and tie an alarm clock to his leg to wake him up in the middle of the night.
A year ago when I was running heavy affiliate promotions via email, I would do the same thing. My system had a limitation on the amount of email that could be sent per hour. I would set my alarm to go off in one hour, so I could send the next batch of emails. I would do that all night, sleep for an hour at a time to finish sending the promotion on time.
The online make money guru's are fooling us that making money is easy. It is not. It requires a lot of hard work and persistence. My advice to you – anyone who claims that his/her magical system is easy to use and is designed for everyone, run in the opposite direction. Please!
Inspiration #2: Launch Fast
Ali Brown is a self made millionaire and runs a self-help business targeting mostly women. In an interview Brown described how she got started over seven years ago. She started publishing an email newsletter with NO newsletter tool. She simply used her AOL email account and started regularly putting stuff out (Keyword > regularly). Since she had no audience, she emailed her friends and family.
Before Andrew Mason was working on Groupon, he was working on a more vague idea called The Point (The Point was about creating Group Campaigns, read more here).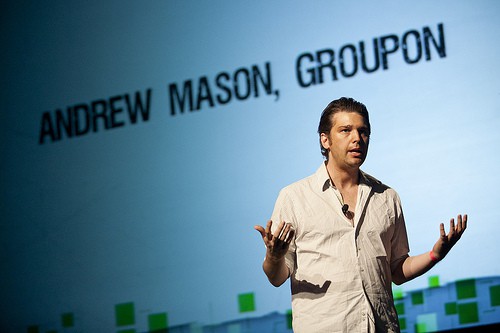 The Point was a huge failure, which led Andrew to narrow his idea form Group Campaigns to Group Buying, hence Groupon was born. Back then Groupon was an unproven idea, so to test the idea, Andrew quickly threw up a WordPress site, ran up and down his office building to collect email addresses of people to send offers to and voila, Groupon was launched.
I frequently tell Internet entrepreneurs –
If you're not somewhat embarrassed by your 1.0 product launch, then you've released too late. – Reed Hoffman, Founder of LinkedIn
The reason why I believe in launching fast is because we entrepreneurs are so emotionally connected with our ideas that we really need a smack by our users to show us the reality.
What I mean is that we think certain features, elements are really important when the users do not care about those features. The faster we launch, the faster the feedback loop kicks in, and the faster we can improve. I agree with Reed, launch fast and be willing to change course.
Inspiration #3: It's The Execution
Derek Sivers is an amazing entrepreneur. Derek created and sold CDBaby.com for $20 Million, he shares his lessons in his book, Anything You Want and on his blog.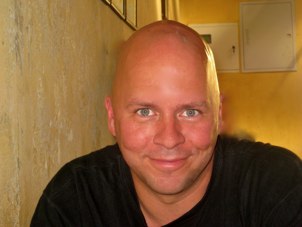 One thing Derek taught me is that an idea is just a multiplier. An idea means nothing without execution. A bad idea with great execution has high chances of success than a great idea with poor execution.
Twitter is the most basic example of a simple idea with great execution. Posting 140 Character status updates. Any one programmer can code this up. In fact, all the big dogs already had this feature inside their platform – Facebook, Chat platforms and other social sites.
Facebook was launched when MySpace and Orkut were already huge. Orkut was a social media site I used to use heavily and was acquired by Google. Facebook executed their idea well by targeting the student niche and then growing from there.
There are many examples of startups such as Shopify.com (online shopping platform for merchants), Grasshopper.com (Virtual phone system) where the idea was a commodity, but the execution made the world of a difference in them becoming the preferred choice in their marketplace.
Inspiration #4: Open-source
A few months ago I started working on Drupal, an opensource content management system (CMS). Drupal is like WordPress, but the difference is that its focus is always on overall website development vs blog development and its content structure is really solid.
What is open-source? The term open-source was originally used in the context of software/application that was programmed by computer engineers, and all of its source code with the application was distributed for free to the public. Users could use the software for free, while other computer programmers could improve the software and contribute towards its development for free.
Some examples of open-source softwares are FireFox, VLC Player, FileZilla, WordPress, Drupal, Android OS, Linux and the list goes on.
The point I want to make is that open-source has been around since the beginning of programing. Unix and Linux operating system were developed before Microsoft was around. In fact, a few Apple OS used Linux code. The point is that open-source has helped programming genius to spread for free, which has accelerated the speed at which innovation has happened in the computer industry. WordPress and Android are great recent examples of how Website publishing and Mobile industry has more cheaply and seamlessly become available to the masses.
More recently, the concept of open-source has extended to hardware and graphics. This truly helps produce a high quality product and speeds up product launch for entrepreneurs.
I was familiar with the concept of open-source ever since I started using computers, but about a month ago it occurred to me: why can't entrepreneurship be open-sourced?
Why can't there be a place where entrepreneurs come together, contribute concepts, ideas, strategies and business models; streamline the system and make this thing available to everybody?
I really liked this idea, hence I discussed it with my mentor and decided to change my website DaysToDomination.com from a blog into an Open-source Entrepreneurship project. (The new site has not launched yet.)
My vision is to give new and experienced entrepreneurs a place where they can find mentors, product, services, how-to guides, strategies, and also business ideas for free. Its a huge vision, and it requires a ton of work.
I am convinced that it is a great idea and it must be executed well. You may let me know in the comments on what you think about it and what you would like to see in this open-source entrepreneurship project.
Thanks for reading. I am looking forward to your feedback 🙂
Aziz
Andrew Mason photo courtesy of Techcrunch on Flickr.