When I first started my recruitment company in 2005, companies were still paying top level (and sometimes mid-level) sales professionals (discipline I started with) $100,000 a year and up. For me, this meant that even though in my ramp-up period my business volume was low (not many customers), my revenue wasn't, as there is somewhat of a direct relationship between employee compensation and recruiter compensation for finding that individual.
Those days are gone. My company receives over twenty times the amount of hiring inquires compared to when I started the firm, but we get about the same total number of high-paying sales positions.
As long as you don't count sanity as a requisite for survival, I survived and I guess one could say thrived. Here are eight tips based on the mentality that built an employment-related company when I'm sure many thought it could not be done.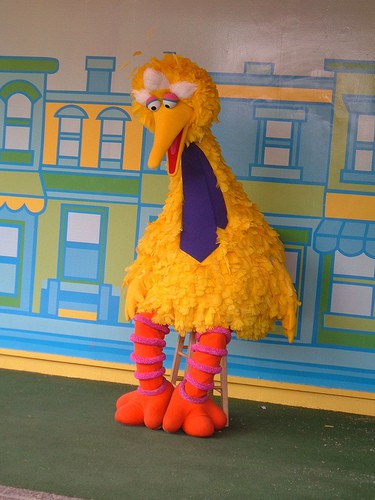 1. If There's Not Much To Feast On, Many Are Going To Suffer Famine
… But it doesn't have to be you.
What I've learned is that many who are not happy with the performance of their business are used to an old economy in which they could cut basic corners and still do well. That is no longer the way of the world.
The only way to remain intact these days is to have a rule that every piece of work you have to do can be nothing short of better than your last and better than what you thought you could do.
Stick to this rule and you may often be frustrated, but rarely will you be disappointed in the results.
2. Stay Away From Negativity
… And always be around ambition.
Human beings are imperfect animals and one of our most universal faults is blaming outside forces for what has gone wrong instead of taking accountability for our actions.
This imperfection is in abundance and when the economy is not going well, it blooms like so much toxic algae.
Understand that we make our own destiny – not an economy, not others, but ourselves.
When possible try to stay away from people who are not upbeat, passionate and energetic, as cynicism is a success killer.
3. In Many Instances, Tenacity Is A Virtue, Not Patience
Never rely on what you did yesterday regardless of how grand, because if you don't produce with the same tenacity, you'll never grow.
When you own a business, procrastination must become a thing of the past.  We are creatures of habit and this is one that you must break to survive.
"I'll do that tomorrow," becomes a sigh followed by "I'll brew a cup of coffee."  Let the other guy procrastinate, keep at it and see how quickly you begin to get the jump on these individuals.
4. Don't Like, Don't Love, Become Infatuated With What You Do
Many don't think this is possible, but many people don't want to be entrepreneurs.
Make it possible by choosing a business that combines the two "P's" which are your "passion" for _______ and the ability for that passion to lead to realistic "profitability."
If either variable is less than 30%, I would recommend taking a second look prior to starting your venture.
Employees can love their jobs; entrepreneurs must make a job a lifetime masterpiece.
5. Let Your Work Promote You, Not Your Words
… And don't let the amount of money you make control your perceived self worth.
Self promotion is for losers and if you're doing it, learn to stop.
People are too wrapped up in their own lives to really care about what you're doing, how much money you're making, etc., unless it somehow involves or interests them.
Regardless of how successful you are, it's best to remain humble.
It has become a frustration of mine that I see someone and the first thing they bring up is how well they are doing in business. It comes across as insecure and, even though it's not meant to, it alludes to the fact that I am ignorant enough to judge individuals by how successful they are.
6. Your Ambitions Must Be Larger Than Life, Your Ego Is A Different Story
When starting a business, you must be filled with a driving ambition and check your ego the same moment you register your corporate domain.
To hire my first employee, I had to get on Monster.com (a tool I had for the recruiting biz) and begin cold-calling applicants who would hang up, not call back, and treat me as if I were somehow lower than them because I worked out of an apartment.
Last open job my company posted, we got… see #5.
7. Read, But Question The Writer, Listen But Question The News
When I began writing, I would read articles by "entrepreneurs" that were as egotistical as they were inaccurate.
Prior to buying into what an entrepreneur says, determine whether:
a) The person has a successful company or whether they are blogging about a list of future projects and "it just wasn't the right time" flops.
b) They make as much money as they say.
c) You agree with their advice.
Television, including reality TV, follows the same rules as online writing… plus, if you're aspiring, you should not be watching TV; read a book.
8. Believe That The Work You Are Doing Will Pay Off
The reason why many don't start their own business is because they mentally cannot get over the doubt as to whether the work that they are doing will pay off.
Eventually, that doubt (which has not a bit of merit) leads to forfeiting one's dreams.
I've had this doubt and I'm sure all entrepreneurs have at one time or another, though this is the work that can and will lead to your masterpiece; your freedom from having a boss.
Remember that just because it doesn't pay, that doesn't mean that it doesn't pay off.
In Closing
Regardless of how many doors may be shut and despite the odds that are against you, opening a business in any economy is possible.
It's your choice, do you want to be a Pirate of Silicon Valley or one with a sunken ship?
Ken
Photo courtesy of EvelynGiggles