Have you ever wondered why it is that some online businesses thrive and continue to do so, while others just fail miserably?
It is interesting to observe the differences between successful online businesses and those that, while they have a presence, just are not profitable at all!
Knowing the reason why these businesses are successful should ultimately allow others to also be successful, if they follow their lead.
While the keys to success can range from how well bloggers and online entrepreneurs manage to reach their target audiences, to the online technology they use to do so, and how they manage and expand their online presence, sometimes it is the very foundation of their business that is letting them down.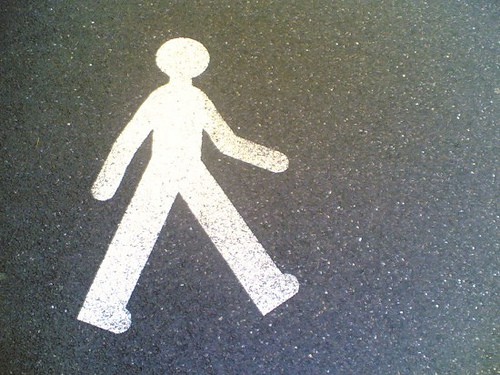 The reality is that as the time-poor people we are today, we don't like to have to think too much. If we want to spend our money, we don't want to be solving puzzles. We just want to be certain that we are making the right decision to purchase from the person who is the expert in what we want to know about.
Having said that, it is amazing how many online entrepreneurs manage to confuse what should be such a simple message.
1. Problem: Too Many Areas Of Expertise And Skill
Having more than one skill and talent is indeed advantageous. Today's Gen X and Gen Y recognize the benefits in being skilled in more than one industry, and more often than not, take the opportunity to train and up-skill in different areas out of necessity, opportunity or simply interest.
However, I find that this very fact can be detrimental to business success if you make the mistake of including all of your areas of expertise on your website, particularly if they are far-removed. It is never beneficial to be thought of as a jack-of-all-trades and master of none!
Solution: Segment Your Skills
Consider whether all of your skills and abilities need to be in the one place. If you are, for example, a gardening blogger, confusing your audience by highlighting all of your experience as a marriage celebrant or private investigator will not serve you well.
If your skill set areas are from totally different sides of the spectrum, then you would be far better off creating two different identities, and profiles, for yourself.
Have one website for your gardening business and blog, and a different website for your private investigator business and blog.
I would then suggest focusing on your relevant experience for each area on the corresponding website. Talk up your gardening experience and qualifications in the bio for your gardening website, and your private investigator experience and qualifications in your private investigator website.
I am not suggesting you hide your experience or background in the other fields, just don't focus on it. It is probably not of any relevance to your chosen audience for each sector anyway.
2. Problem: Offering Multiple Far-removed Products Or Services On The Same Website
People who make the first mistake tend to also make this one. How many times have you gone to someone's website and noticed, for example, they are offering both online business products and toys for children and toddlers?
In this instance, it is so difficult to get a clear picture of the business, its expertise and what it actually specializes in, that more often than not, you choose not to do business with them and rather go with someone recognized for what they do.
Solution: Segment Your Products And Services
There is no problem if your products and services are somewhat related and identified as being related, but if not, then best to create a whole new business or website in which to offer these.
Keep in mind, though, that it can be difficult to juggle your time and energy between multiple businesses, so think carefully before pursuing a different stream of income. Even businesses that more or less operate by themselves still need a clear direction and some TLC occasionally.
3. Problem: Failing To Personalize Your Business And Brand
You may have heard me, or another business identity, say this before: people want to do business with people.
Technology has made the impossible a reality, and we can now connect and do business across the globe, at any time of the day or night with the click of a button. However, technology has also removed the personal touch.
In generations gone by, our ancestors used to do business locally, with people they had formed relationships with. Now that this element has been removed, we are forced to spend money with people we neither know nor trust. And while times have changed, our preferences and human instinct has not.
Hence the rise of the term 'relationship marketing'. We are being encouraged to build rapport and trust with our current and intended customer base by sending them newsletters, emails and blogging directly to them.
With this in mind, it is interesting nonetheless how many bloggers and online businesses still hide their personal identity behind a logo.
Solution: Expose Yourself
In the nicest way possible of course!
If you are going to build a relationship and rapport with your customer base, now is not the time to be shy about it.
Receiving newsletters from "the business group" does nothing for me. But receiving contact from "Jane – the business connector" is so much more personal.
Suddenly, I have an identity – someone I can relate to. She is a woman, like me. She may choose to share how she enjoys walks on the beach, going to the gym, chocolate ice-cream and connecting business people from around the world. We have something in common! Right there is the relationship building I was talking about.
With this in mind, share who you are – your photo, your interests. Give your customers the opportunity to know you, to like you. Then, they will feel comfortable spending their money with you.
By following these key tips for building an online presence that stands out and really says something to your audience, you have the chance to create a truly remarkable online business.
Kerry
Photo courtesy of ocom