Do You Want To Work With Yaro?
We're always on the look out for talented, creative A-players to join the EJ team so we can help more people break free from a job they despise and enjoy the freedom of living the laptop lifestyle.
We regularly advertise available positions on this page and we accept applications year round from other job seekers who are interested in being part of our journey.
So if you're looking for a new challenge, better work-life balance and an opportunity to learn while you earn, read on…
What We Do
Every day we help thousands of people around the world – experts, authors, speakers, teachers, trainers, enthusiasts and coaches – to package up their knowledge into digital products and sell them online through the power of blogging and email marketing.
Through our Entrepreneurs-Journey.com blog, the Laptop Lifestyle Community and Laptop Lifestyle Academy, our days are spent inspiring (and being inspired by!) like-minded people who know there is a better way to live and earn a living than battling the usual 9-5 grind or the 12-hour a day startup lifestyle.
About Yaro
Yaro Starak is the author of the Blog Profits Blueprint and founder of Entrepreneurs-Journey.com and the Laptop Lifestyle Community. He began blogging over ten years ago initially as a hobby, but transformed it into a training business when his income from blogging surpassed $10,000 a month.
Since then Yaro has mentored thousands of people on how to turn their expertise into a profitable online business. Today Yaro helps people set up their own "Blog Sales Funnel," a system that combines blogging with email marketing to build a platform to sell their own digital training products.
Yaro has a proven track record of results, with his "graduate bloggers" going on to make thousands of dollars – some even millions – in such diverse niches as book design, ADHD counseling, acne treatment, BMX bikes, skiing, cars, sports news, speed reading, real estate, television production and fat loss.
Yaro's success has been recognized globally and featured on the Sky News Business Show, Forbes, Problogger and Entrepreneur Magazine, just to name a few. He was also ranked #18 on Business Insider's Top 100 Podcasts that will make you smarter and more successful.

Why Join Our Team
Work From Wherever, Whenever
EJ team members are free to work in their pyjamas at home, or from a hammock on a tropical island. Provided there is reliable internet and you have a good computer, you can work wherever you want and at whatever time you like throughout the day. As long as the job is done well and timeframes are respected, you have the freedom to create a schedule that gives you a perfect work-life balance.
Get Paid To Learn
When you work with EJ, you are being paid to get an education in entrepreneurship. You will work with one of the internet's most successful and longest standing online entrepreneurs and a team of talented and dynamic individuals in a fast growing and rapidly changing business. Once you've become a permanent and ongoing part of the team, you will also have access to Yaro's highly sought after training courses and eBooks.
Endless Opportunities
We're constantly coming up with new ideas and projects so we can provide a better service to our members and drive our business forward. Because of this, we're often hiring new team members and our roles are constantly evolving. When you work with EJ you will be challenged to expand your skills all the time and once you have proven yourself capable, there are plenty of ways you can move up and around within the company.
Freedom To Work Your Way
At EJ we hire grownups so we don't micro-manage or play the role of the helicopter parent. You will be expected to get your job done right and done well, and we'll leave you to get on with it in whatever way you know works for you. If you respect our way of doing things, we'll respect yours. Creativity and innovation is rewarded so we love it when people take the initiative to come up with exciting new ways to improve and enhance our business.
What We're Looking For
EJ team members and customers hail from all over the world so it is imperative you are culturally aware, a strong communicator (especially via email/chat and phone) and have exceptional English.
Yaro's top values are reliability, great communication, attention to detail, initiative and the ability to be creative with minimal direction. You should also be able to self-motivate and work productively alone.
The EJ team needs professional, A-players who are not just passionate about our business but their role within it. We're looking for innovative and proactive people who want to be part of our journey for a long time.
What We're NOT Looking For
Team EJ is definitely not for people looking for a short-term gig or seeking free training or mentoring with Yaro. These jobs are not for someone who can't commit, communicate well and create independently.
The Recruitment Process
Step 1: To apply for a position, click on the link below the job description and follow the prompts to complete the questionnaire. Due to the high number of applications we receive, we can only respond to candidates who are invited through to the next stage.
Step 2: If you are shortlisted you will be asked to complete a second questionnaire or practical interview with tasks designed to assess your skill.
Step 3: Successful applicants will be invited for a Skype interview with Yaro or a member of the EJ team.
Step 4: References are checked
Step 5: An offer will be made to the successful applicant to commence a trial period.
Please note, response times vary depending on the role and how quickly we need it filled. Applications have no deadline and remain open until we find the right person for the job.
What Else You Need To Know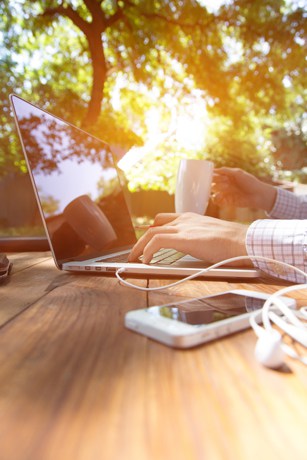 The EJ team is made up of self-employed contractors who communicate with Yaro and other team members via Asana for project management and Slack for general chat.
Minimum tech requirements for your remote office are a good internet connection, a reliable computer and a smartphone which can support several new apps.
Unless specified otherwise, we are open to applicants from any country assuming you have reliable internet access and an excellent command of the English language.
All contractors are responsible for recording their hours, invoicing for their time and ensuring they are compliant with the laws and tax regulations in their home country.
Most EJ jobs start out as part-time but have the potential to go full time if you prove yourself to be a true A-player. All positions have a 1 to 3 month trial period during which time your output will be evaluated against your effort.
We take applications from any interested job seekers year round so that we have a database to draw on when we need to fill a position. If you would like to work with us but don't see a job that matches your skills and experience, register your general interest here.
Meet The Team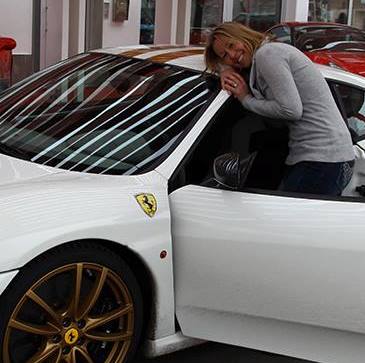 Carly has been EJ's web designer and tech girl since 2013, working with Yaro to develop the EJ blog, membership community and affiliate portal. With a background in marketing, Carly launched her web design business in 2006 so she had the flexibility to stay home with her daughter and travel around Australia competing as one of the country's few female circuit race car drivers. She works from her NSW home but has been known to duck off to Italy to test drive (and hug) the odd Ferrari.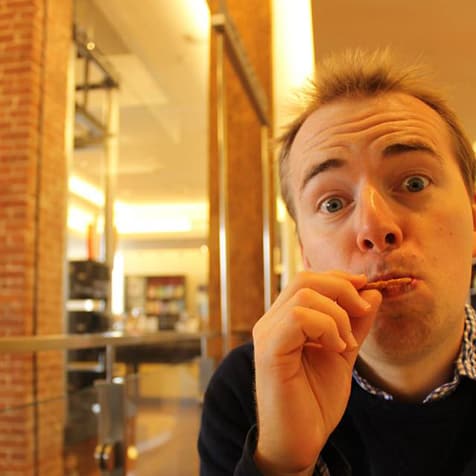 Walter
is the guy who builds things, like the
Smart Slider plugin
and other handy EJ software and systems. He recently left Silicon Valley where he worked on venture backed start-ups so he could run a self-funded lifestyle business, travel more and stress less. Walter still calls Australia home, has watched almost every single TED.com video in existence and drinks his morning cuppa from a mug decorated with PI to 100 decimal places… which he has also memorized!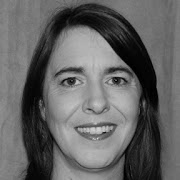 Martha has been living the laptop lifestyle since leaving the corporate world to start her own VA business in 2007. Working online gave her the freedom and flexibility to successfully battle breast cancer in 2013, move her family to sunny Spain and join the EJ customer care team in 2016. Before becoming an online entrepreneur, Martha was a Scottish champion in gymnastics and spent eight years in the Royal Navy working as a morse code radio operator.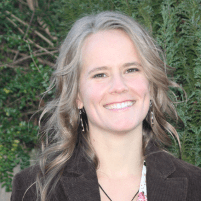 Amanda joined EJ's customer care team in early 2016. Since 2008, Amanda has developed a successful online business providing Business English communication coaching for corporate clients as well as web design services. Amanda bounces between her home bases in Canada and Mexico and admits to having been lost in the Canadian wilderness in -34C AND lost in the Mexican desert in +40C and lived to tell both tales!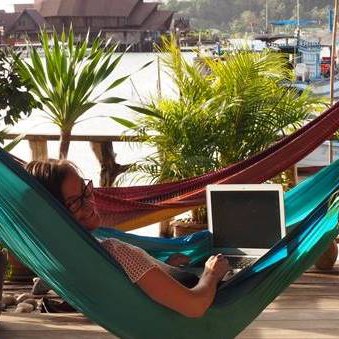 Laura
is EJ's Project Manager, HR lady and "Whatever Yaro Needs Done" kind of person. Since 2015, she has helped launch the
Blog Money Finder
,
Power Podcasting
and hired a bunch of A-players to join the team. Laura is a French-Australian digital nomad who has been globetrotting for more than a decade, runs a non-profit organization in Nepal and is an enthusiastic (but not very talented) ukulele player.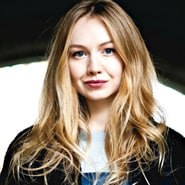 Olena brought a splash of colour and life to EJ when she came onboard in 2016 with her graphics and design skills. A Ukranian-born Canadian, she is a former Blog Mastermind student and online entrepreneur who is passionate about helping people clear up their skin and get rid of pimples for good. Olena is now living the laptop lifestyle full time and her party tricks include being double jointed and tri-lingual.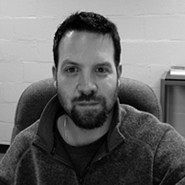 Adam joined EJ's web design team in early 2016. Since 1999, Adam has designed and developed online marketing programs and campaigns for entrepreneurs, small-mid sized businesses and Fortune 500 companies. He's also a husband, dad, drummer, hands on healer and published author. In his spare time, Adam enjoys time with his family, writing, making music, healing work and backpacking.
Current Openings
This position has now been filled! Thank you to everyone who submitted an application and registered their interest to work with the EJ Team.

This position has now been filled! Thank you to everyone who submitted an application and registered their interest to work with the EJ Team.
This position has now been filled! Thank you to everyone who submitted an application and registered their interest to work with the EJ Team.
Can't Find The Right Job? Apply Anyway!
We take applications from interested job seekers year round so that we have a database to draw on when we need to fill a position. If you would like to work with us but don't see a job that matches your skills and experience, please register your general interest here.